This may have been one of my most favorite holiday seasons . . . but then I may say that every year!  I am always filled with gratitude for all my many blessings.  Just living in this beautiful and awe inspiring place on the Monterey Peninsula I feel very thankful and very blessed.  Whether you live in Carmel, Pebble Beach, Pacific Grove, or   Monterey, you are living in one of the most beautiful and amazing places on earth.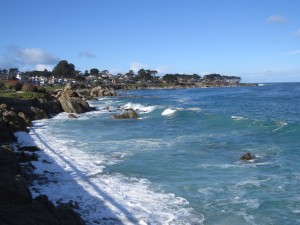 Where else can you go surfing on Christmas Day!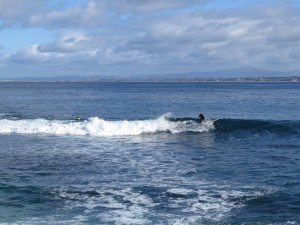 At this time of year we particularly think of others.  At our Alain Pinel holiday gathering we not only had fun singing holiday songs, but we also raised over $7000 for the Community Partnership for Youth (CPY) in addition to donating all kinds of toys, balls, legos, art supplies, and learning games for their after school program for at risk youth.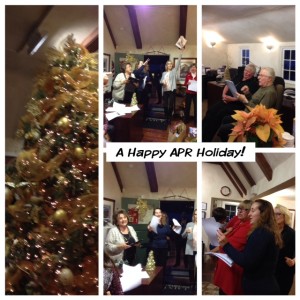 The Salvation Army is one of my favorite charities so I was there to ring that bell!  People were so generous and gracious.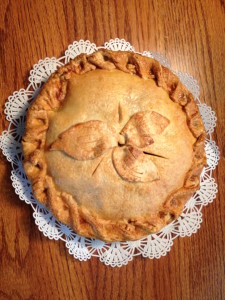 As a realtor my gratitude list always has to include my clients – past clients who I have represented over the years and current clients who I am now representing either by selling their home or helping them find their dream home on the Monterey Peninsula.  December 12th I had a Pie-Give-Away party to say THANK YOU  for some of my local clients and gifted each one with a Sweet Elena's pie.  All had smiles on their faces as they left with their beautiful and delicious pie!
The only thing left to say is Happy New Year 2016!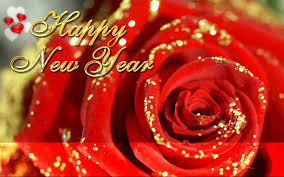 May you have a New Year filled with love, health, prosperity, and joy!