Pebble Beach Authors & Ideas Festival 2016  at Stevenson School, Pebble Beach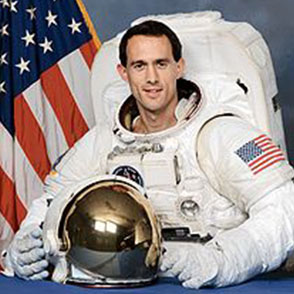 What a great idea Cindy and Jim McGillen had 10 years ago to create a venue for great minds to come together and share their intriguing ideas. Twenty-seven plus nationally renowned authors and innovators gathered in Pebble Beach this weekend to share their knowledge and great ideas with the participants.  The attendees were generous sponsors of the festival, paying guests, and educators who were invited as guests.  I was lucky enough to be one of the volunteers helping with the event so I was able to hear many of the speakers when I wasn't on duty..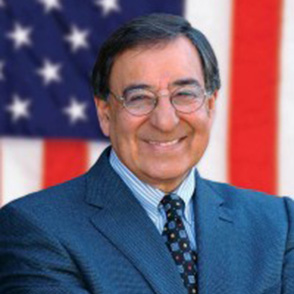 Secretary Leon Panetta kicked off the festival with a thought provoking speech on Friday night.  Prior to serving as the 23rd Secretary of Defense, Panetta (a local Carmel Valley resident) served as the Director of the CIA, White House Chief of Staff,  Director of OMB, and before that a Congressman in the House of Representatives from 1977-1993.  The amphitheater was packed with an enthusiastic audience.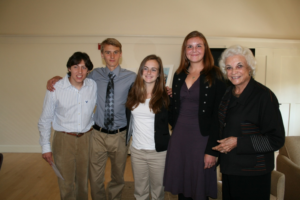 Thousands of school children of Monterey County participated in the Student Ideas Festival thanks to the Carmel Ideas Foundation.  Some students were also given the honor to be student presenters introducing each speaker as they came onto the stage.  What an opportunity for students to have such an amazing experience!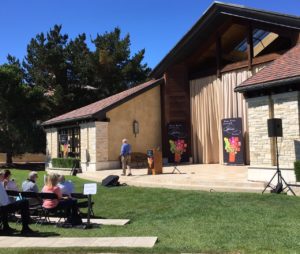 Presentations took place in several different venues.  Speaking here in  the outdoor amphitheater is John Hennessy.  After a 16 year term as president of Stanford University he is being hailed as transformational after remaking the university from the inside out.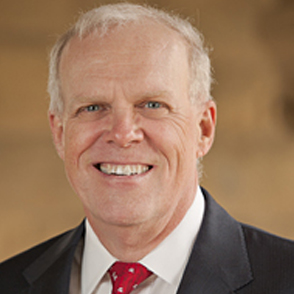 He is now the founding director of Knight-Hennessy Scholars program designed to lure the best students in the world for graduate education at Stanford with the goal of "doing good for the world".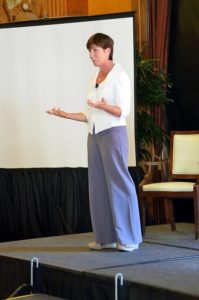 The other venues included a large auditorium and small break out sessions in classrooms.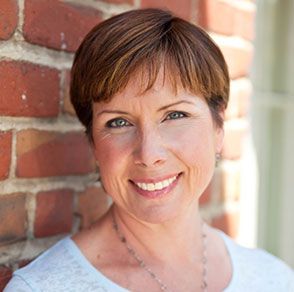 Cara Hale Alter was a popular speaker who has provided training to the world's leading companies and top-100 law firms.  She teaches how to project confidence and competence.  Don't miss buying her book on the subject complete with video demonstrations!  Just as an aside story about Cara, she and I both recognized each other when she checked in at the registration desk, but couldn't figure out how we knew each other.  We finally figured out she had been  my Jazz Dance instructor 25+ years ago in San Francisco!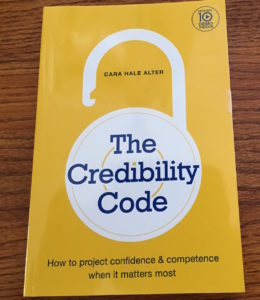 Dr. Bernie Roth was very interesting and a kick to listen to.  He is a Stanford professor who is the Rodney H. Adams Professor of Engineering and is also a  co-founder of Stanford's "d-school" which teaches "design thinking".   Early this year I completed Stanford University's Innovation and Entrepreneurship Certification program which included a day at Stanford learning all about design thinking so I was very interested in what he had to say.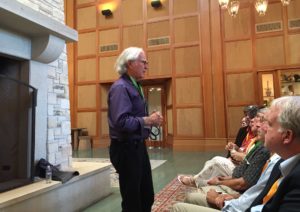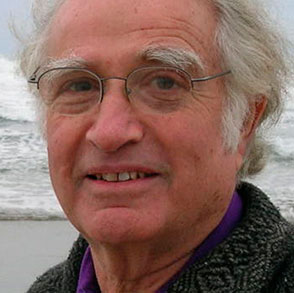 His book, The Achievement Habit is a "Don't Miss" read.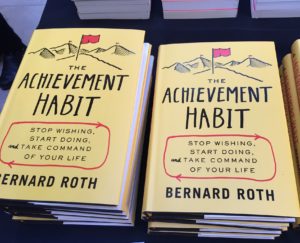 The authors all had book signings in the bookstore and there were long lines of people clutching their books in hand for a personal moment with the authors to get a personalized autograph.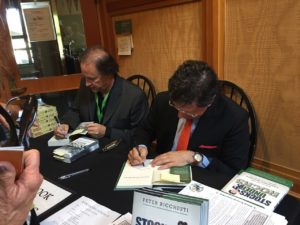 The amazing array of authors is just too long to include in a short blog entry.  There was Dan Buettner who discovered the Blue Zones where there is the highest concentration of centenarians; Kathlyn Cooney, an archaeologist who has researched ancient Egypt; Professor Andrew Fraknoi, who makes astronomy a joy to learn about, and Mas Matsumoto, an organic peach and grape farmer who had written about the family succession on a family farm.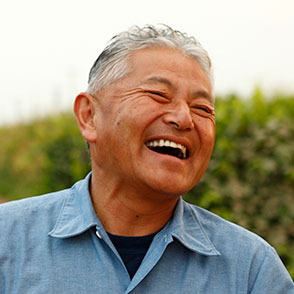 There were so many more stunning presentations with great ideas flowing that there isn't room to talk about them all.  Just make a note in your calendar to come next year last weekend in September to the
2017 Pebble Beach Authors and Ideas Festival.