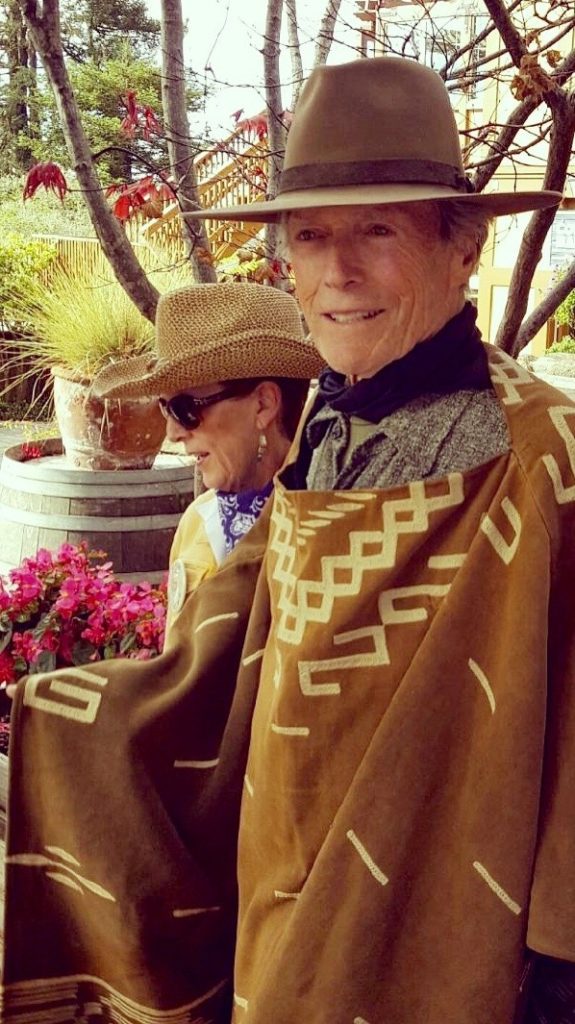 Clint Eastwood is everyone's favorite mayor of Carmel – no offense to our current mayor, but hey, he's Clint!  When Clint was elected mayor of Carmel-by-the-Sea in 1986, he put Carmel on the national map – for those who already didn't know about our charming village that just turned 100 years old yesterday!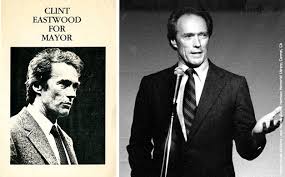 So who else would Carmel invite to be the Grand Marshal of the Carmel Centennial parade.  Well, Clint of course!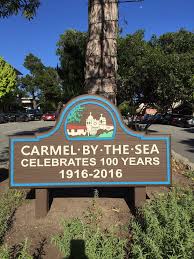 The whole town turned out to take part in this fabulous community event.  There were amazing floats, marching bands, school groups, the girl scouts, theater groups, musicians, dancers, and dignitaries.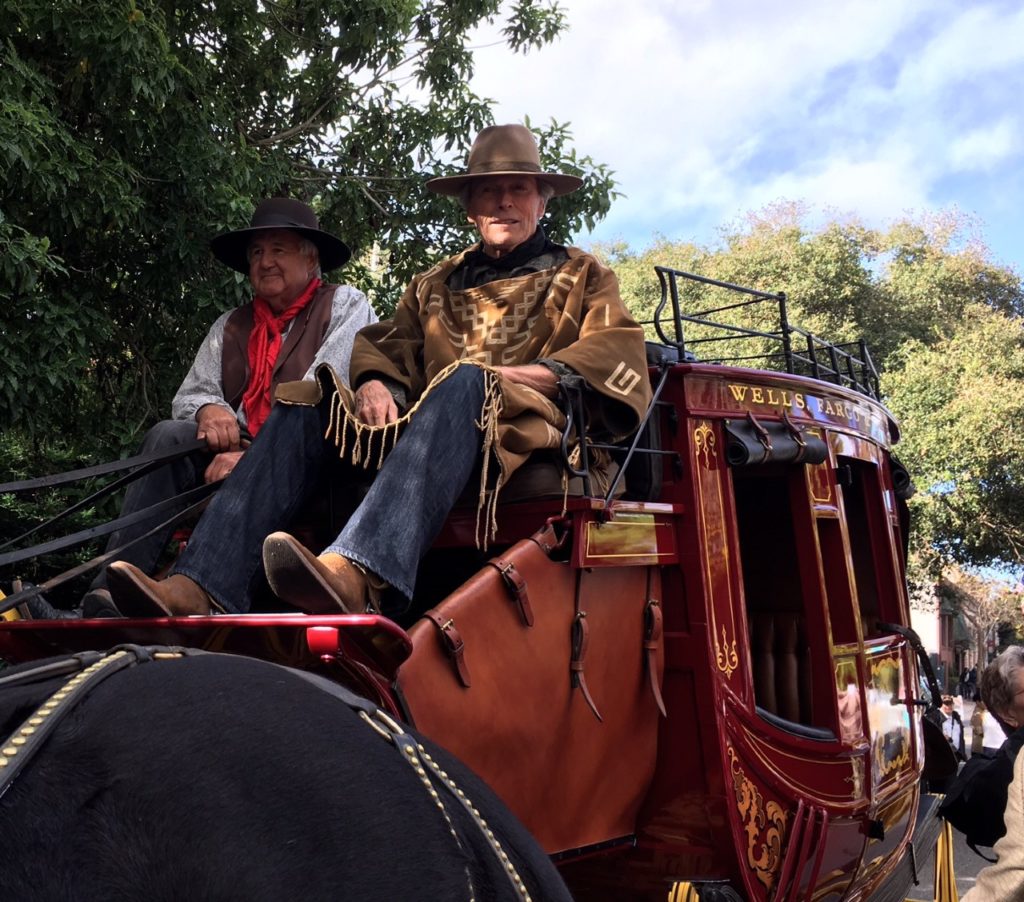 Here's Clint in the staging area ready to lead the parade!    The Sunset Center, our center of performing arts, offered this lovely float.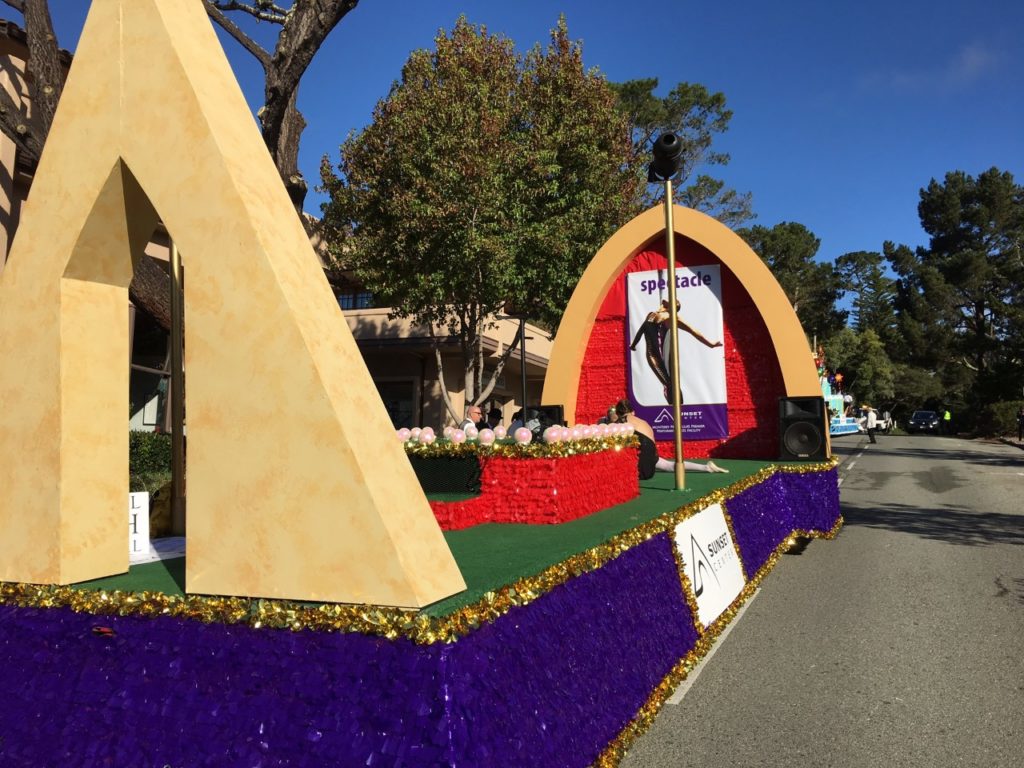 Carmel Plaza is Carmel-by-the-Sea's only shopping center featuring many restaurants and boutiques. You can also find the Carmel Chamber of Commerce Visitor Center there with answers to all your Carmel questions.  They proudly entered this lovely float below.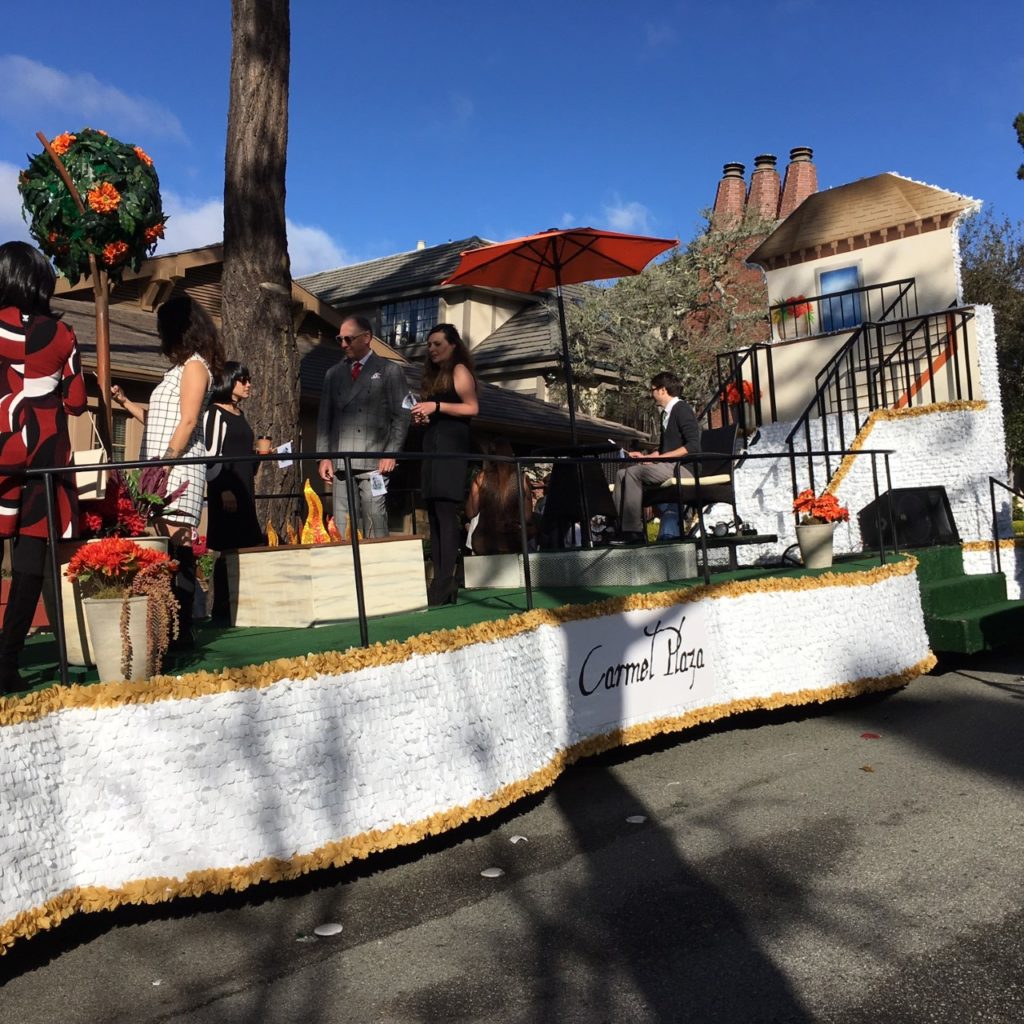 The most fun was to see all of the community organizations turned out in their 1916 best!  Since I was in the parade, these photos are of everyone getting organized in the parade staging area.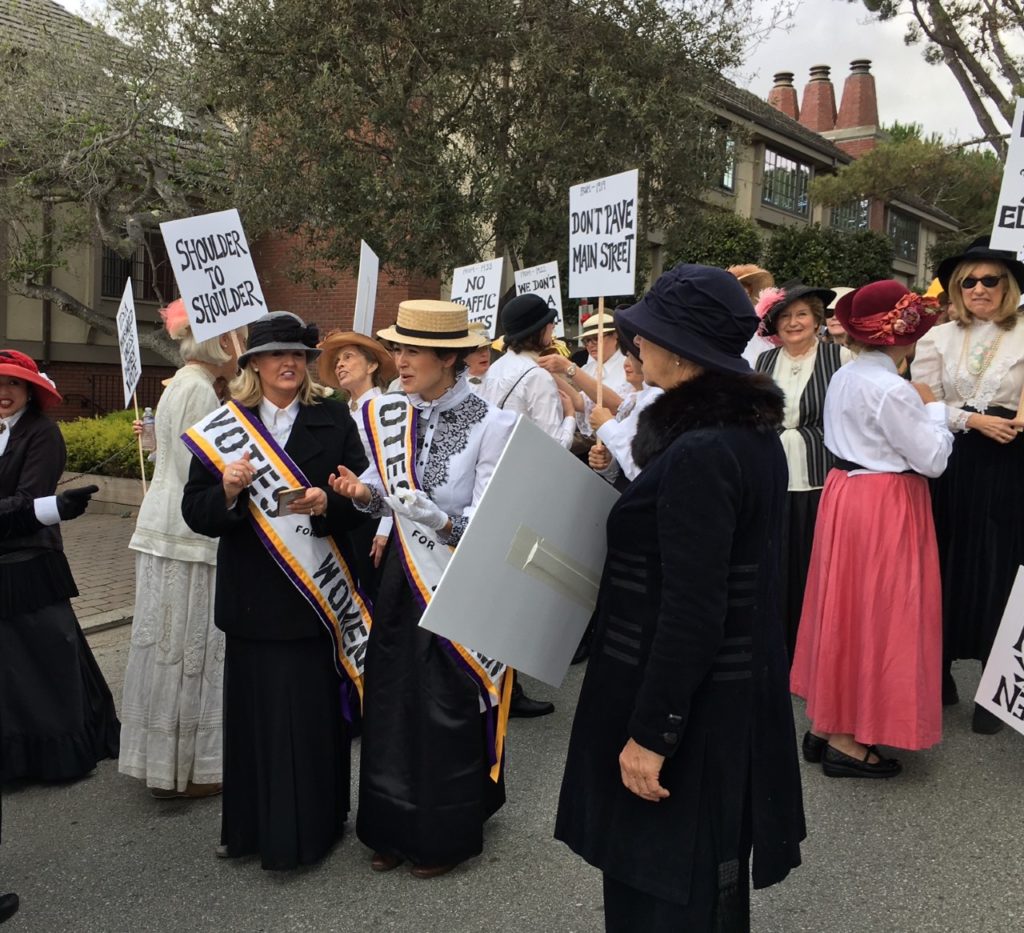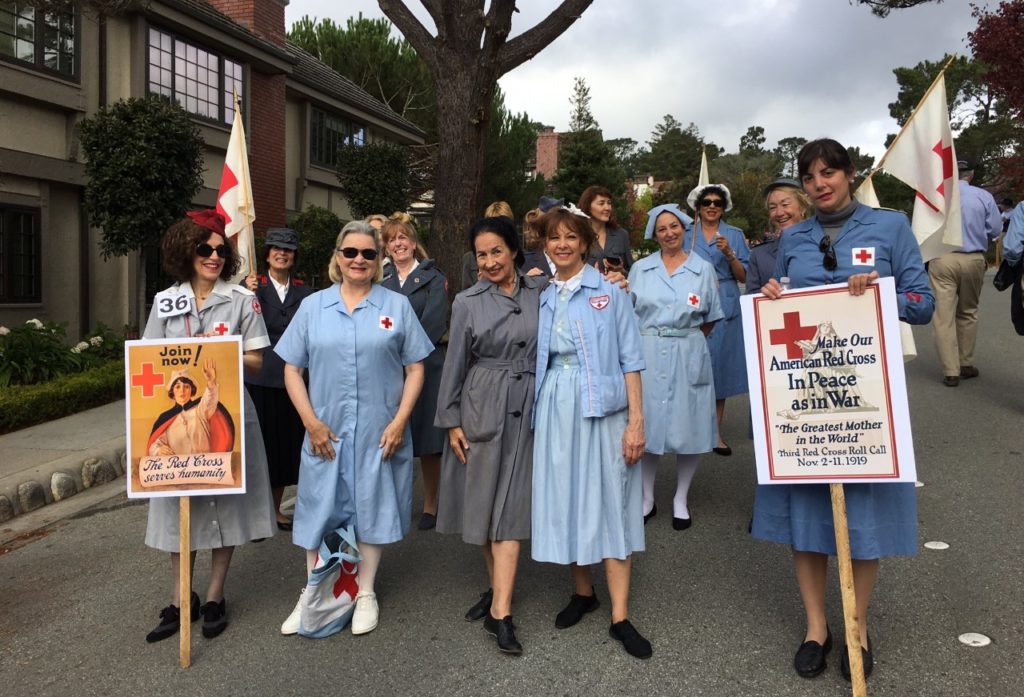 I  loved watching these very well organized and adorable kids from the Carmel River Elementary School.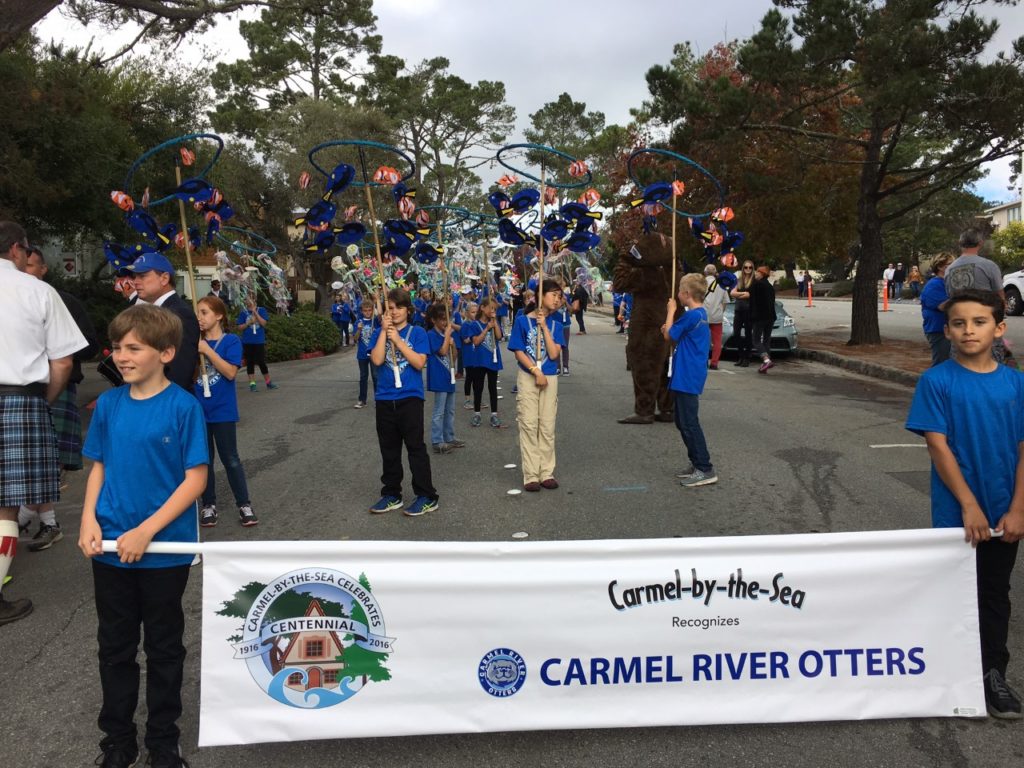 North Monterey County High School sent a fabulous marching band.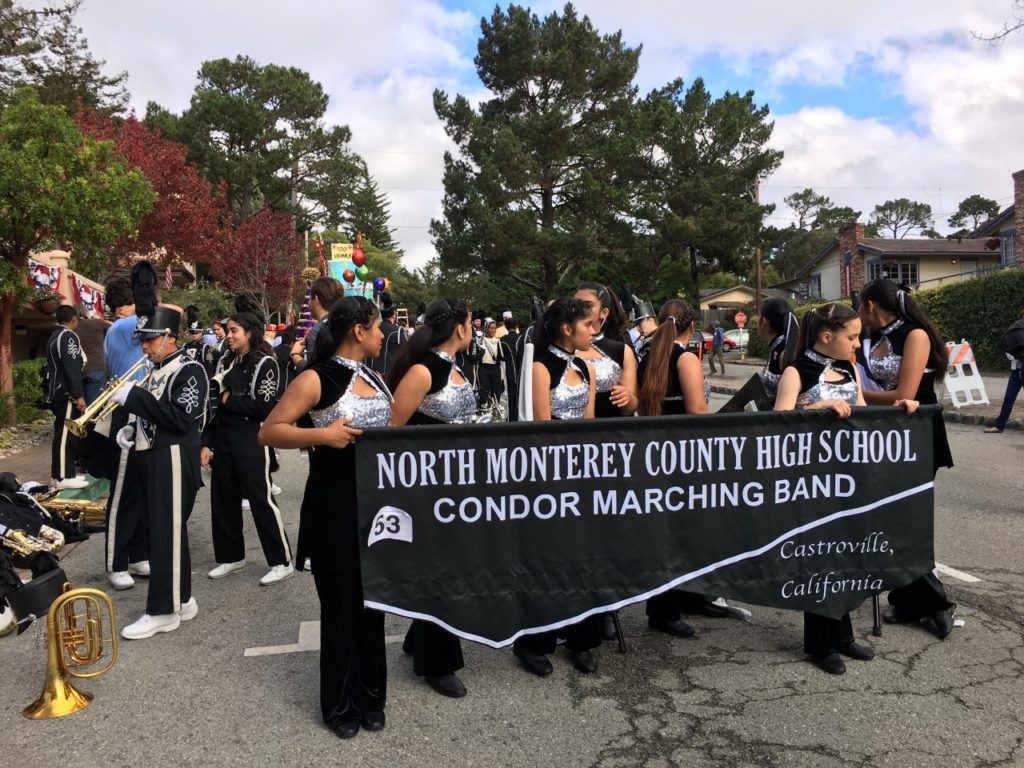 It is quite an amazing thing to be in a parade and quite a thrill.  Usually I am watching on the sidelines like these folks.
I'm not sure who had more fun those marching . . .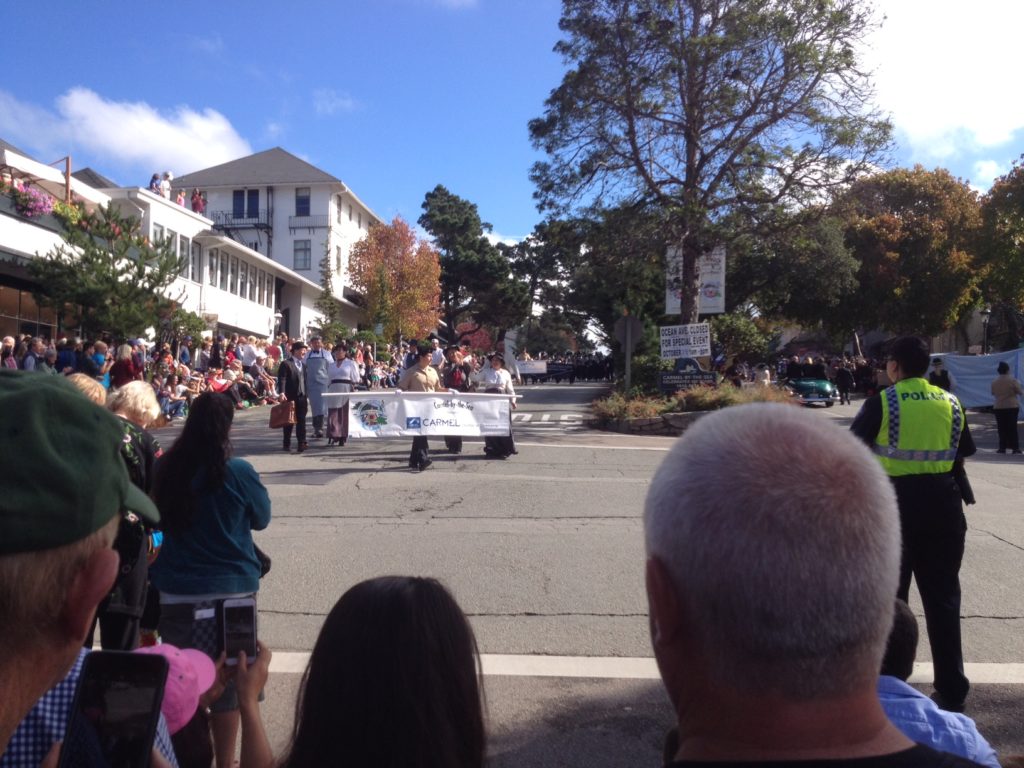 or those watching.  In any case, it was a fun-filled day.
Let's not forget that Carmel was settled by artists, poets, actors, and bohemians so they were also well represented.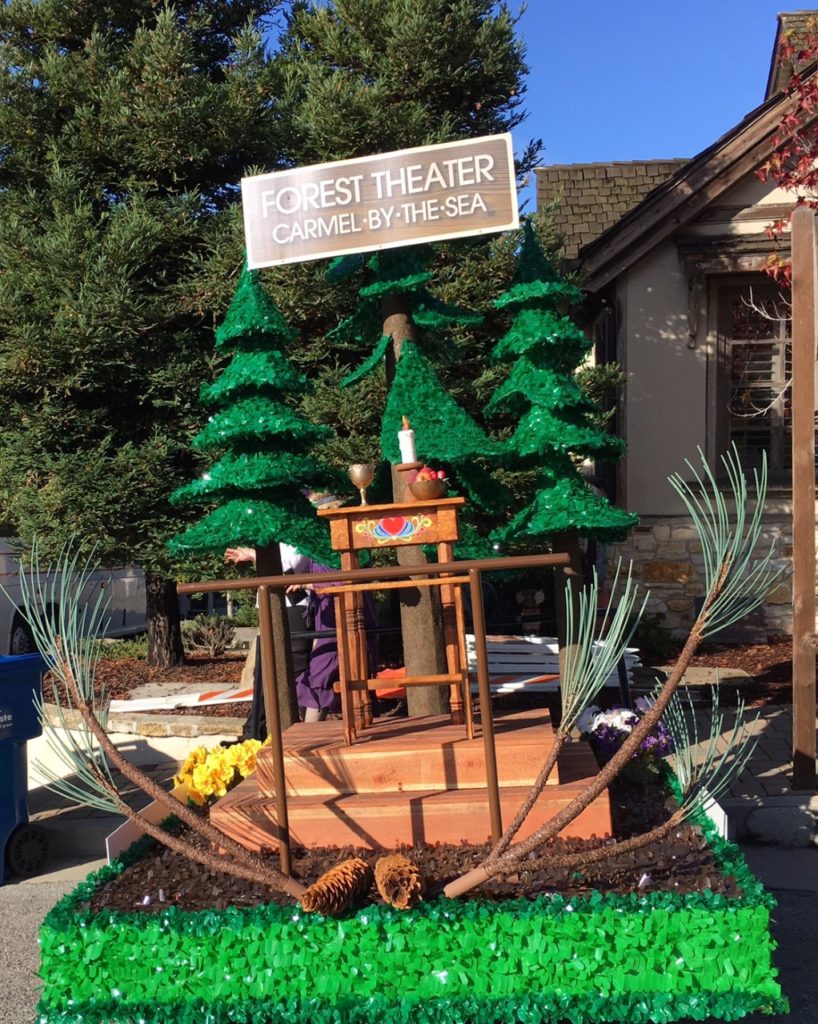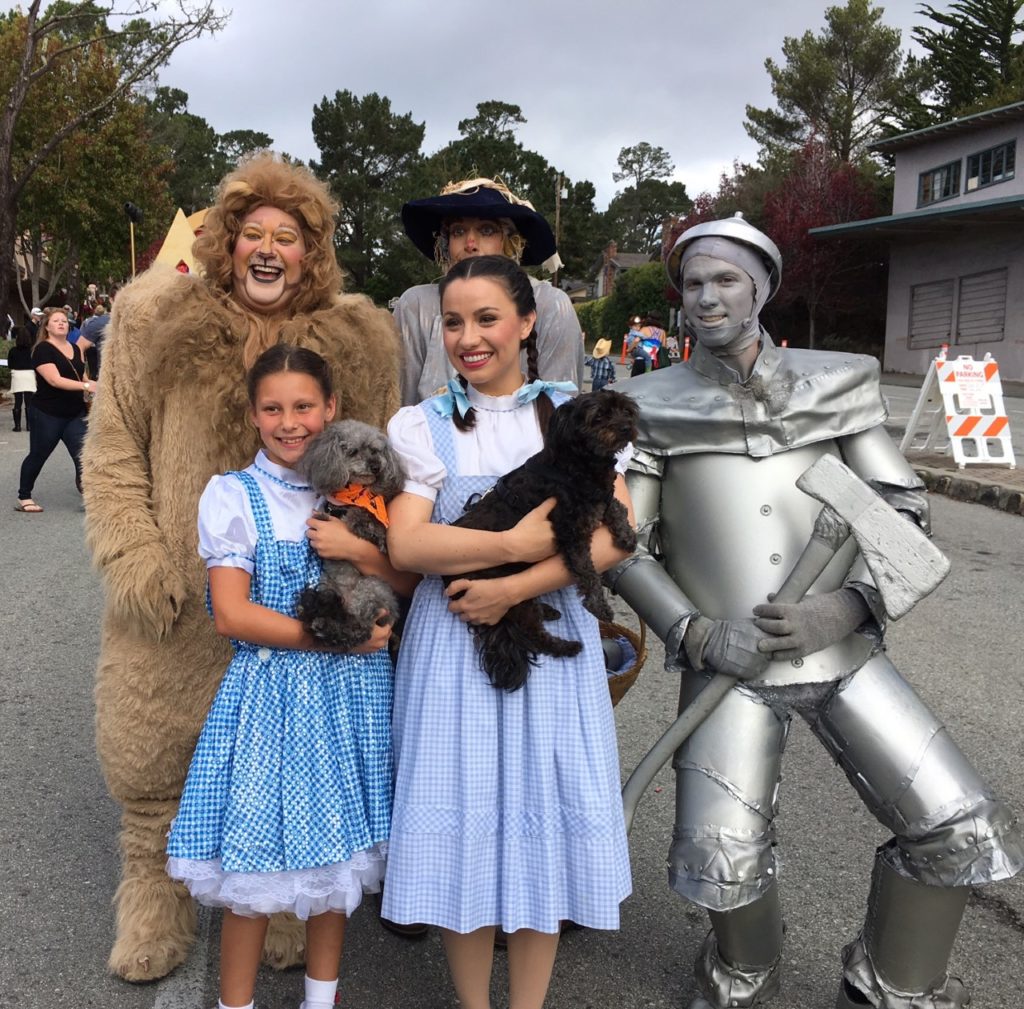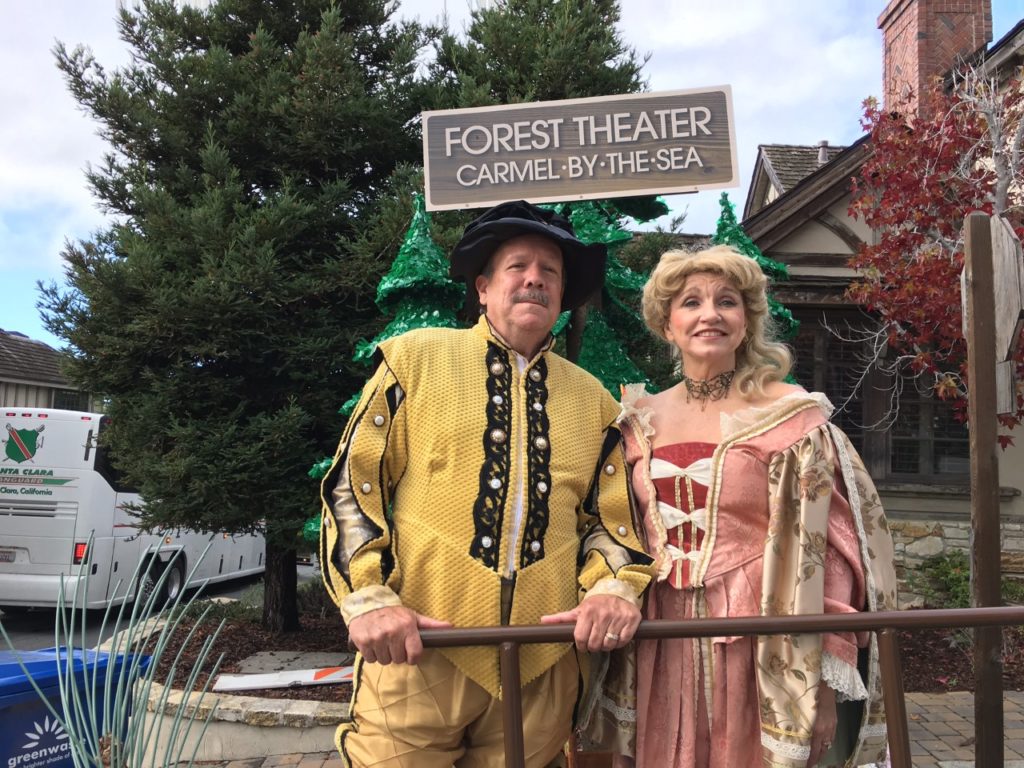 Those of us in the parade got a kick out of comparing our costumes.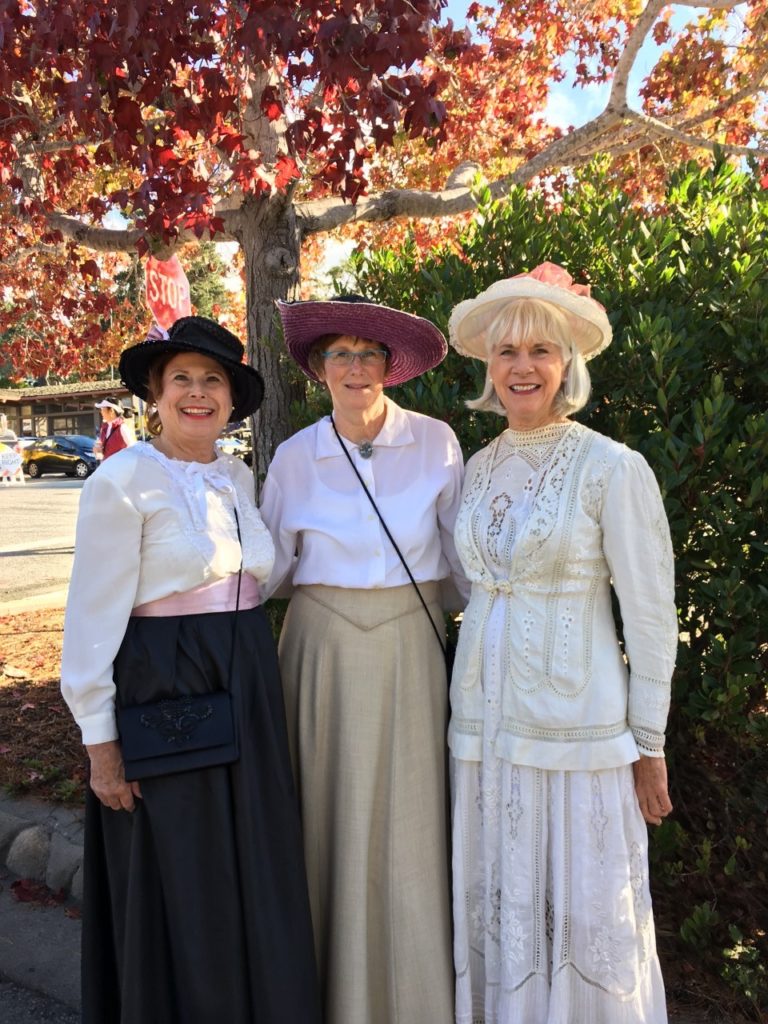 The parade ended with a lovely lunch at the Sunset Center and then cake (in the shape of our office) at our Alain Pinel Realtors office on Junipero between 5th & 6th.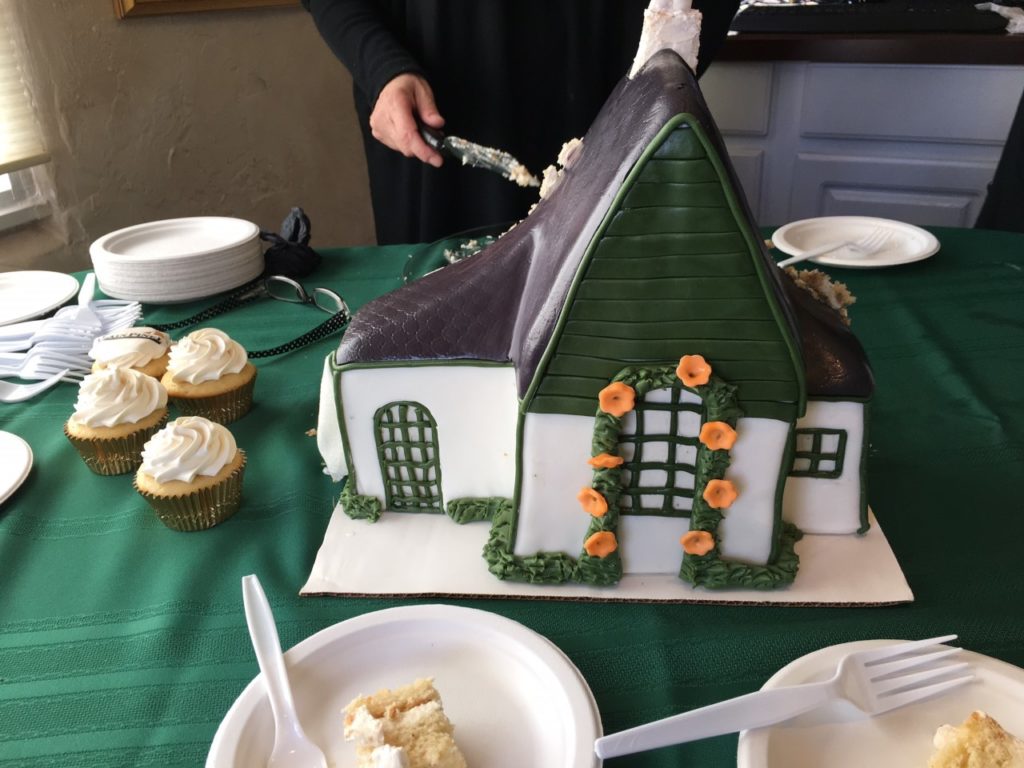 I hope everyone enjoyed this fun day!  If you weren't able to be there, I hope these photos will give you a little taste.
After being in real estate for many years, I find every client has their own story,.  So whether you're living in 1916 . . . or 2016, let's find YOUR happy ending!