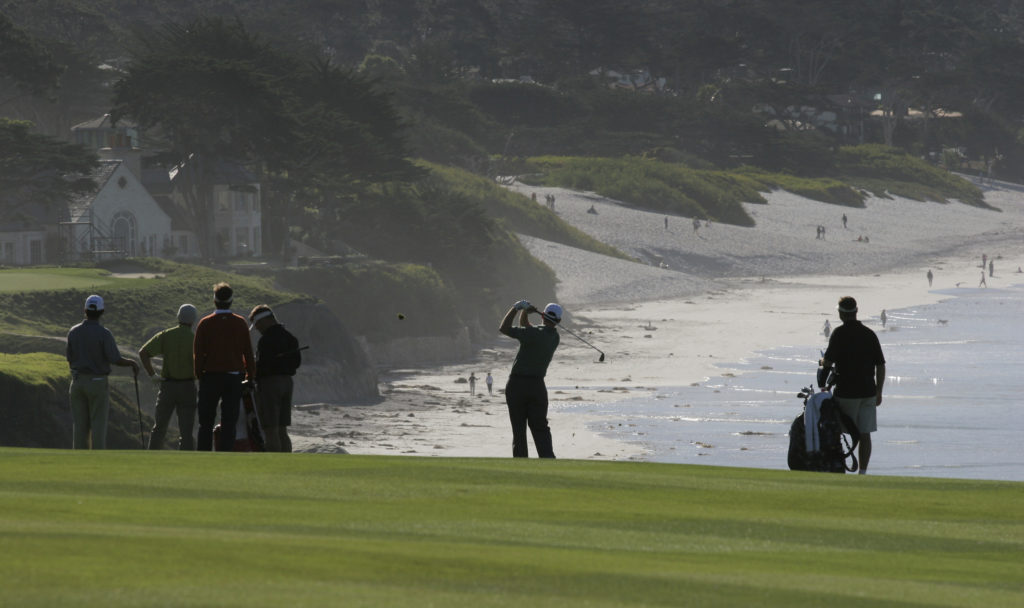 AT&T Pro Am Golf Tournament 2017 Feb 6th- 12th
SAVE THE DATE  Pebble Beach will soon be over run with thousands of golf enthusiasts ready to see some great golf and also catch a view of some of the celebrities that will be playing this  year.  190,000 spectators are expected to crowd into Pebble Beach in early February to see who will take the crown away from the defending champion, Vaughn Taylor.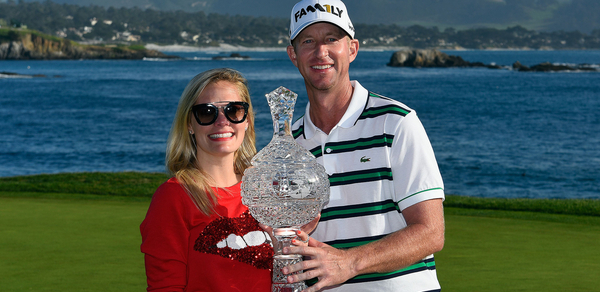 Millions of TV viewers will also get the thrill of viewing the beautiful coastline of Pebble Beach as seen from the Goodyear Blimp – in addition to watching the professionals and celebrities maneuver the three courses where the tournament is played.  Spyglass Hill Golf Course is rated one of the toughest courses in the world, but the Monterey Country Club Shore Course and the Pebble Beach Golf Links thrill the golfers and spectators alike with the amazing views from those courses.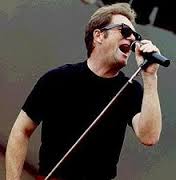 Many of the celebrities playing this year are the "usual suspects" like Huey Lewis, Kenny G, Andy Garcia, Wayne Gretzky, Chris O'Donnell, Justin Timberlake, Steve Young, Ray Romano and, of course, Bill Murray who somehow is able to do a comedy act while playing amazing golf.  Speaking of Ray Romano, in 2013 I had kind of a humorous exchange with Ray – check out my March 7,  2013 entry in my archives of this blog to read a funny story.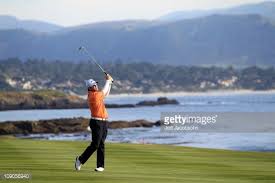 My husband and I have been coming to the AT&T for many, many years – in fact, I came to the tournament more often when I lived in San Francisco.  Now I just like to catch some of the practice rounds.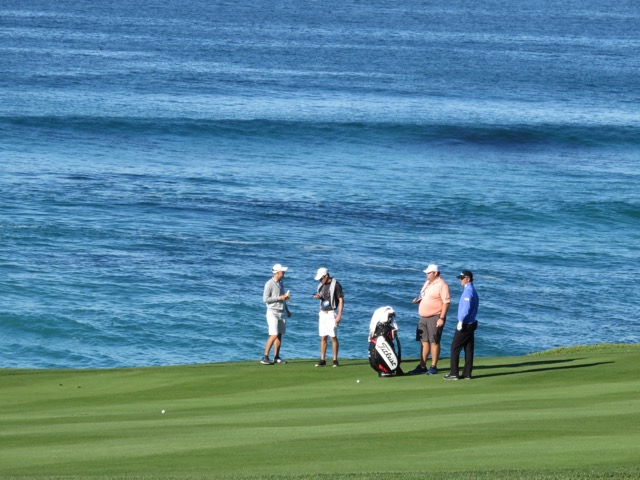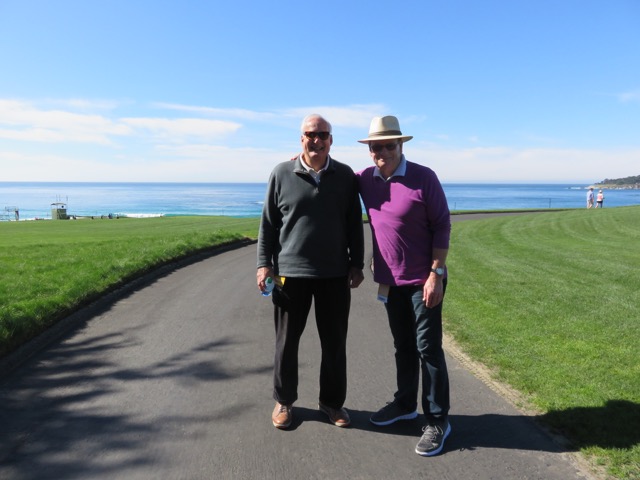 As is tradition, I'm sure my husband and his friend Bob will be out on the course again this year.  They love to watch the practice rounds and then go play golf on one of the local courses.  So whether you go to the tournament or just watch it on TV – enjoy.  It's  a great tournament that raises millions for local charities.
Susan Clark is a realtor with Alain Pinel Realtors on the Monterey Peninsula specializing in the sale of  luxury homes in Carmel and Pebble Beach.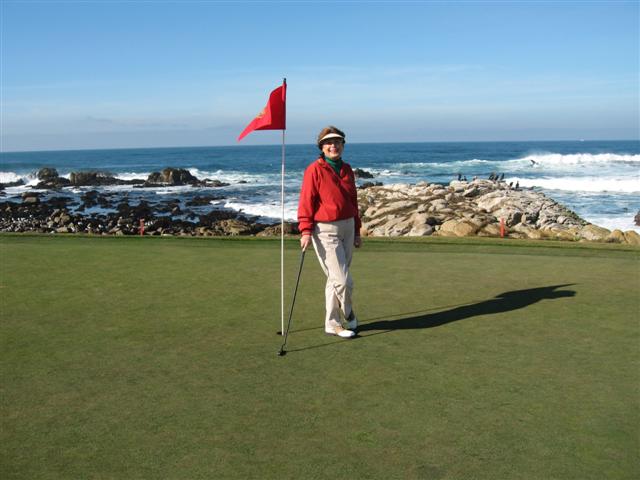 .