March Madness is down to four teams with the finalists to be determined next Saturday. North Carolina is there as often is the case, but Oregon and South Carolina are surprises. The fourth team is Gonzaga, and they are an interesting story. They have dominated their extremely weak conference for years, only to disappear early come March Madness time. Much the same was anticipated this time around but to their credit they have looked most impressive in moving along. Incidentally, those of you who were around for the Ben Franklin years may recall that Gonzaga was the alma mater of Bing Crosby. History lesson now over.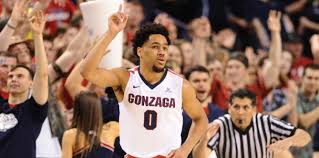 By the way, the women are playing their tournament as well right now and providing damn good basketball. Their problem is the dominance of Connecticut which, I kid you not, has won over 100 consecutive games and most always by huge margins. Great for them and their followers; not so good for a sport in need of having other serious contenders for the throne. Never know, perhaps this is the year but I wouldn't bet on it.
Finally, the best league for men's professional basketball in this country is known as the NBA and it is wrestling with an interesting issue right now. NBA teams play 82 regular season games and sometimes do so on two consecutive nights and as a result coaches become concerned about the wear and tear on their players, particularly if the team in question has older star players. After all, coaches of those teams are the first to tell you they are hired to win games, get their teams to the playoffs, and compete for championships. So some have adopted the practice of resting their star players for a game now and then. Doesn't sound too unreasonable, but here's the problem. If you have paid much money far in advance to take the family to see Lebron James when he comes to your town only to discover on the eve of the game that he and his two most productive teammates are sitting this one out…well, this is not going to please you. Proposed solutions include a team not playing on consecutive nights, a proposal that has traction but would lengthen an already interminable season. Then there is the shootaround.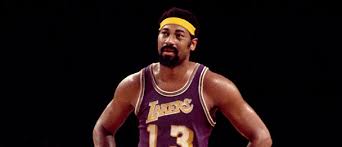 The "shootaround" is a practice session held the morning of game day, with the actual game to be played later that day and usually in the evening. But the argument goes that if a coach foregoes the shootaround his players will be able to participate in the game and with fresh legs. My favorite shootaround story involves the legendary player Wilt Chamberlain. When Wilt played for the Los Angeles Lakers their coach loved the shootaround. However, Wilt did not and so it came to pass that one day Wilt advised his coach that henceforth on game day he would come to the arena ONCE. Did not matter to him whether it was for shootaround or for the game, but only one time. Guess which one the coach chose. Then there is the Bill Russell story. Russell played in the same era as Wilt but for the Boston Celtics. Russell played for a coach named Red Auerbach, a coach who believed he invented the game but won nothing until Russell came along. Thereafter the Celtics won everything for as long as Russell played. Auerbach had always maintained that part of his success was having one set of rules for all players, but one day as practice was about to commence the coach noticed his star player sitting in the stands reading a newspaper. Auerbach asked his star player, whom he called "Russ," what was going on? Russell replied he was tired and would not be practicing that day. At that point the coach called his 12 man squad together and said the following: "Henceforth we will have one set of rules for 11 of you and one set for Russ." Made sense then, seems to make sense now.