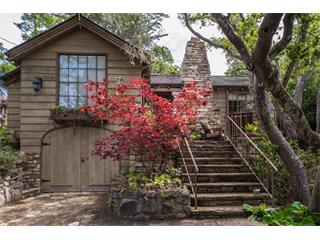 Carmel-by-the-Sea is not only charming and fairytale like, but it has a few quirks.  For one thing, there are no addresses.  Yes, I know, for those of you who don't know Carmel, it's hard to believe a town without addresses, but it's true.  In order to tell someone where you live, you describe it's location, for instance NE Corner Santa Fe and Mountain View.  Now this starts getting really complicated when you live mid-block, but we're not even going to go there today.  In addition to a "description of location" as an address, homeowners give their homes a Name and have it on a sign in front to further help their friends and visitors find then.  This delightful home for sale is called Snow White's Cottage and I'll be holding it open on Sunday.
Open House Sunday 4/30 1:00 – 4:00 PM  Offered at $1,325,000
Corner of Santa Fe and Mountain View, Carmel-by-the-Sea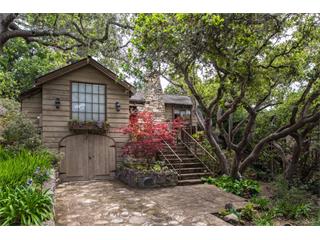 You won't be disappointed when you come see this magical abode today.  It's beyond charming and cute and has everything one could ever need.  Located  close to town it's a superb location!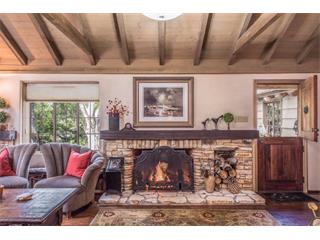 The living room, with open beamed ceilings and a beautiful stone fireplace, is a comfy retreat after walking around town shopping or having a great meal in one of Carmel's amazing restaurants.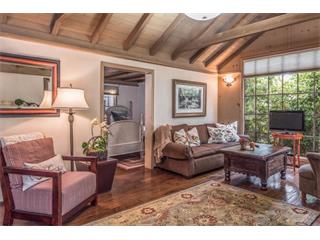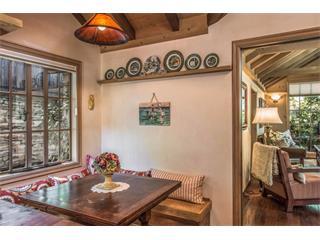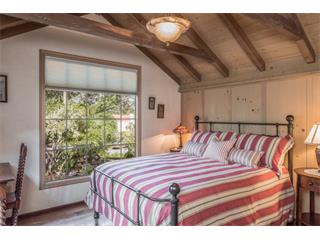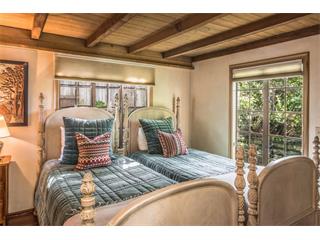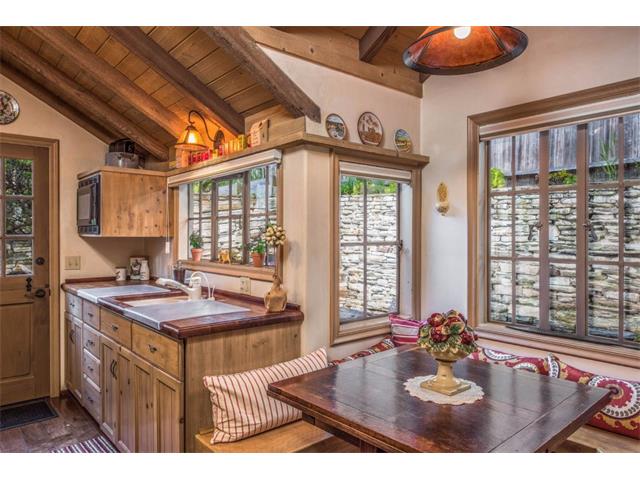 So see you today and perhaps I'll even introduce you to Snow White!