ABC'S of the Monterey Peninsula ~ "C" is for "Car Week"
Carmel ~ Pebble Beach ~Pacific Grove ~ Monterey
Every August one of the biggest events of the Monterey Peninsula rolls along.  Mid August on the Monterey Peninsula is "Car Week" and it's going on right now in 2017!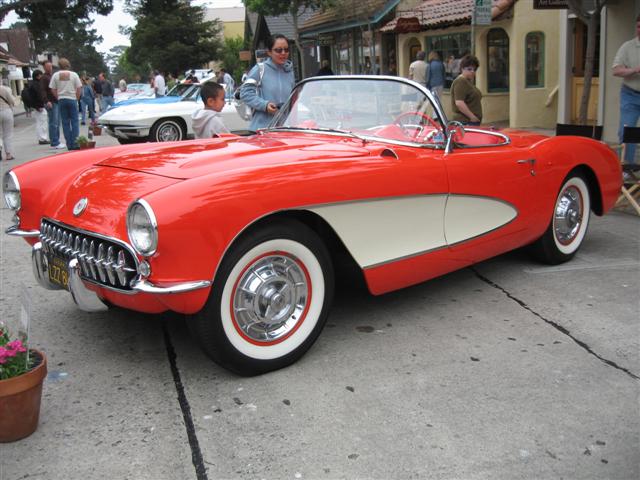 Every year car enthusiasts converge on the Monterey Peninsula (which includes the towns of Carmel, Pebble Beach, Pacific Grove, and Monterey)  from all corners of our nation and beyond to attend a week of events, road rallies, parades, parties, fashion shows, racing, and car auctions.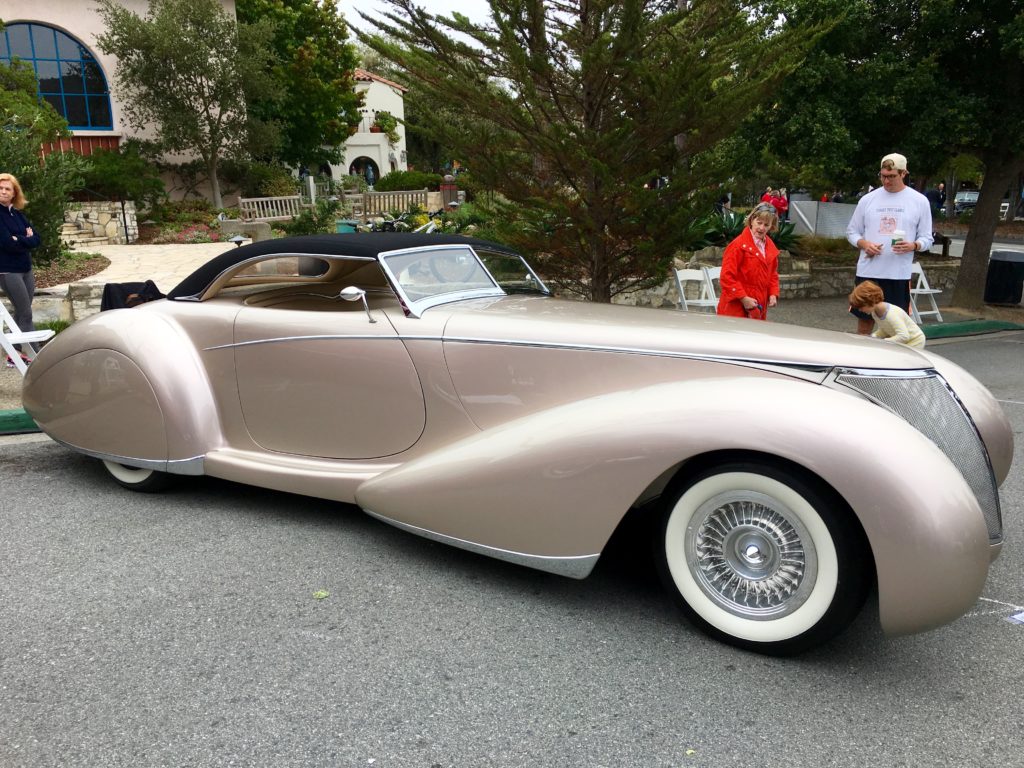 The week culminates on Sunday with the prestigious Concours d' Elegance in Pebble Beach.  But first on Thursday there is a Tour D'Elegance and Display on Ocean Avenue in Carmel- a free event.
A number of the cars showing on Sunday do a Road Tour of the Monterey Peninsula and stop in downtown Carmel-by-the-Sea for lunch in the park and have their vehicles on display on Ocean Avenue.  How cool is that?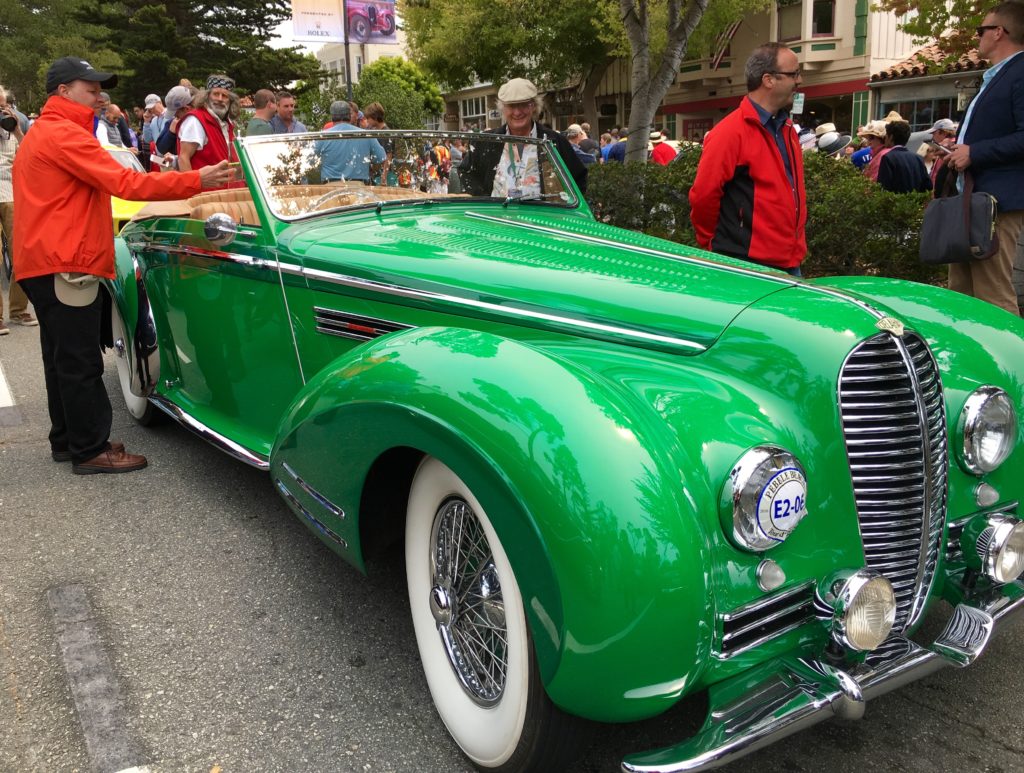 "Car people" look forward to this week with its events and parties all year.  For the locals it is just great fun to partake of some of the events and enjoy the "Car Eye Candy" on the streets of Carmel and Pebble Beach!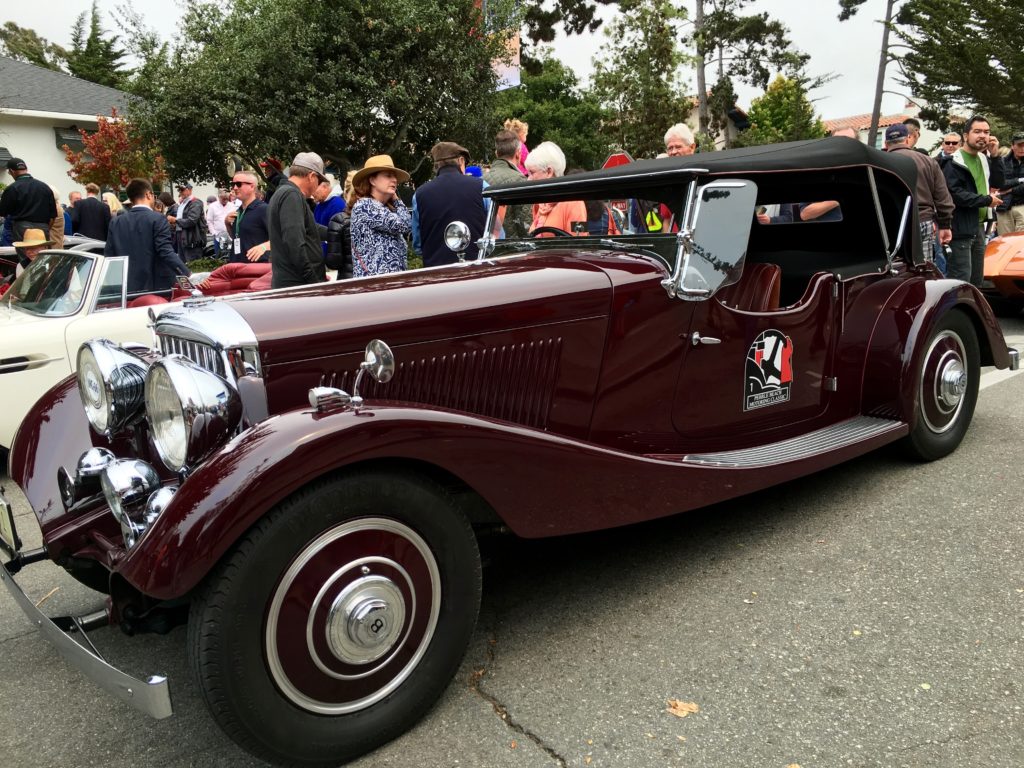 Antique cars polished to perfection, Ferrari's, Corvettes, Porsches,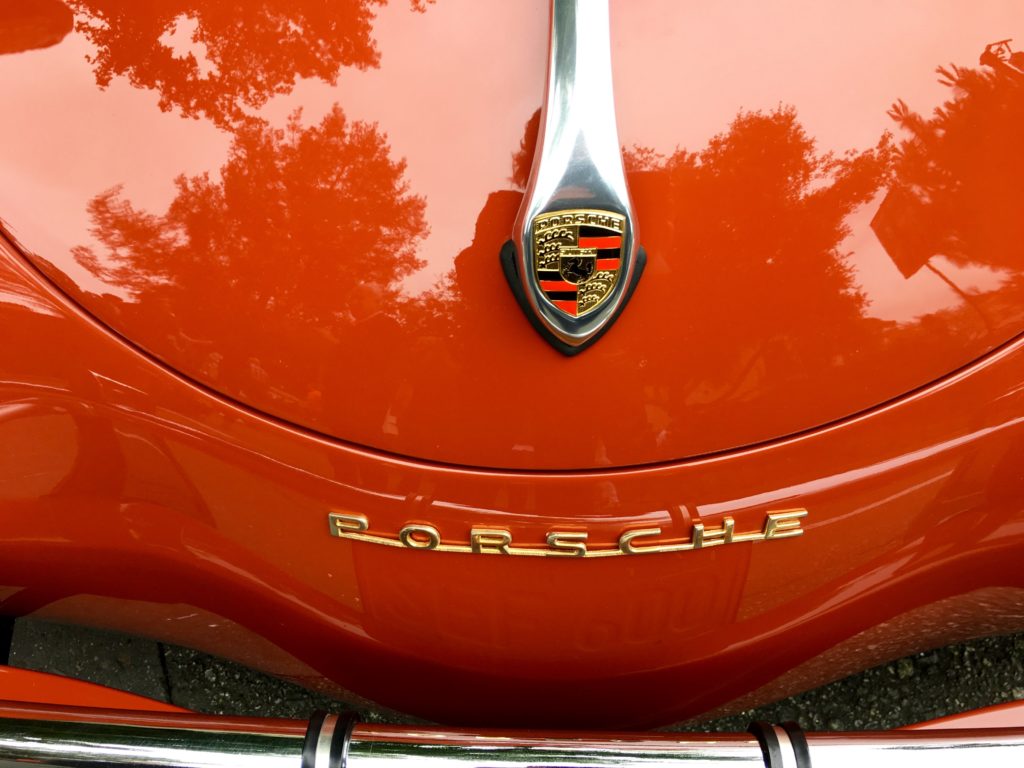 Bentleys – you name it and its here!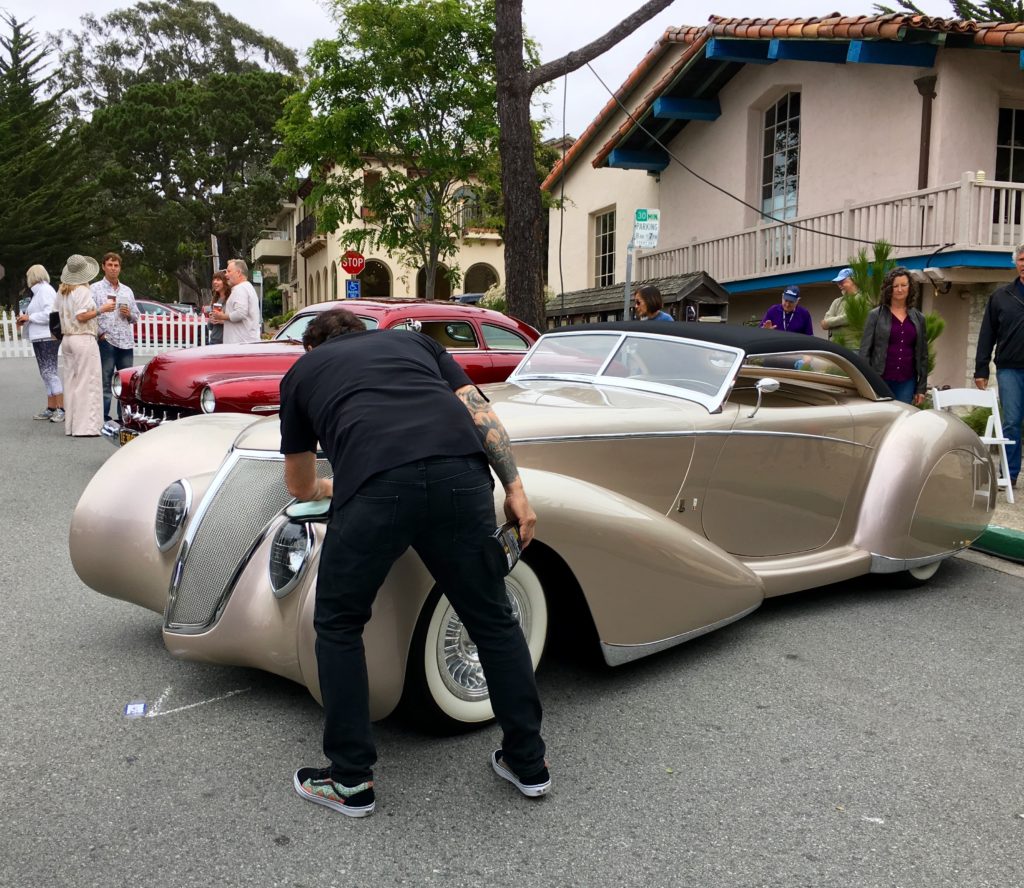 The owners  furiously polish their cars because soon the judges will appear and their car will be judged for prizes – and who doesn't like to win!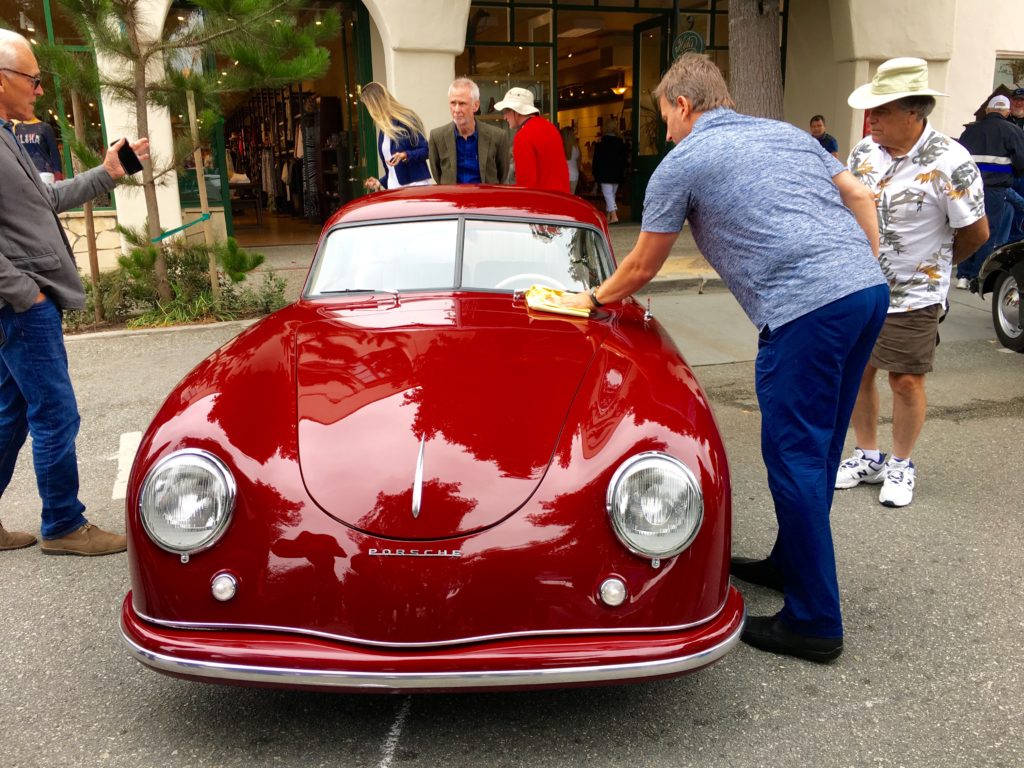 Every year new events are added and the menu becomes more and more diverse,  plentiful and delightful! For instance this year there was a new event called the "Prancing Ponies" which happened on Wednesday.  It was a group of Women Ferrari owners showing their cars and raising money for charity.  Now that's a club I'd like to join!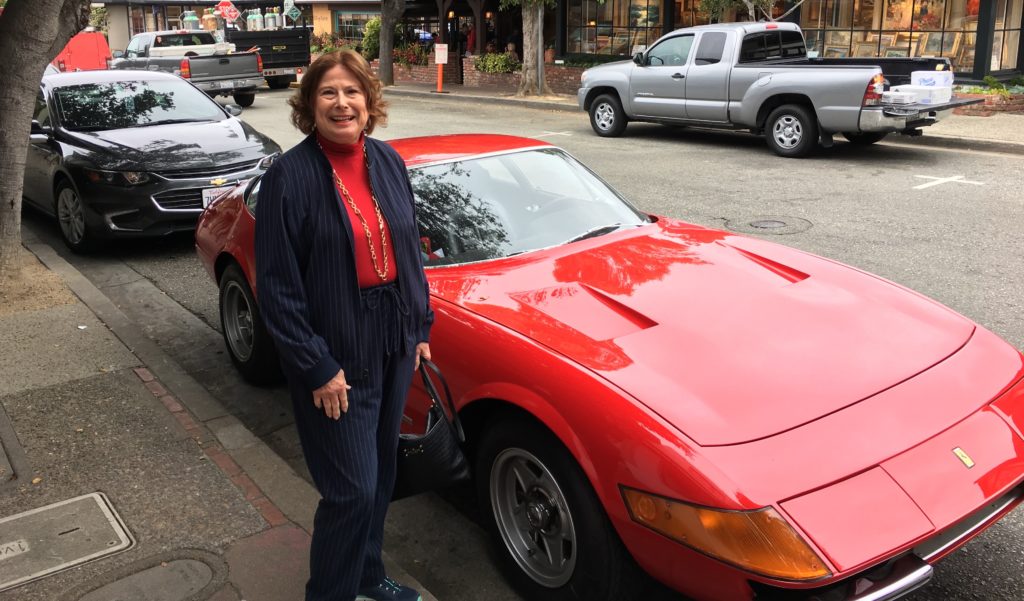 There is something now for everyone's tastes and pocketbook.  Many of the events, also, raise thousands for Charity ~ so that's a good thing.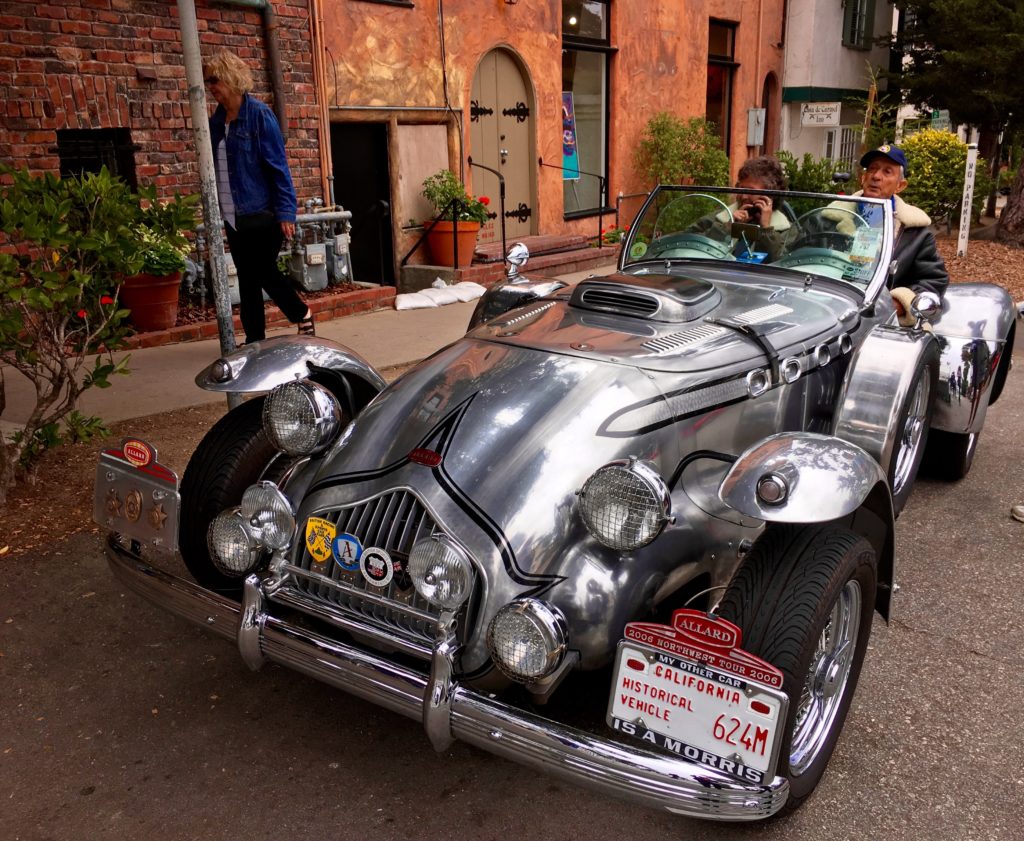 Other than the Thursday  Tour D'Elegance, another favorite event of mine is on  the Tuesday of "Car Week"  and is called "Concours on the Avenue" (Tuesday August 15th  this year from 10:00am-5:00pm) which takes place on Carmel-by-the-Sea's world famous Ocean Avenue and is FREE!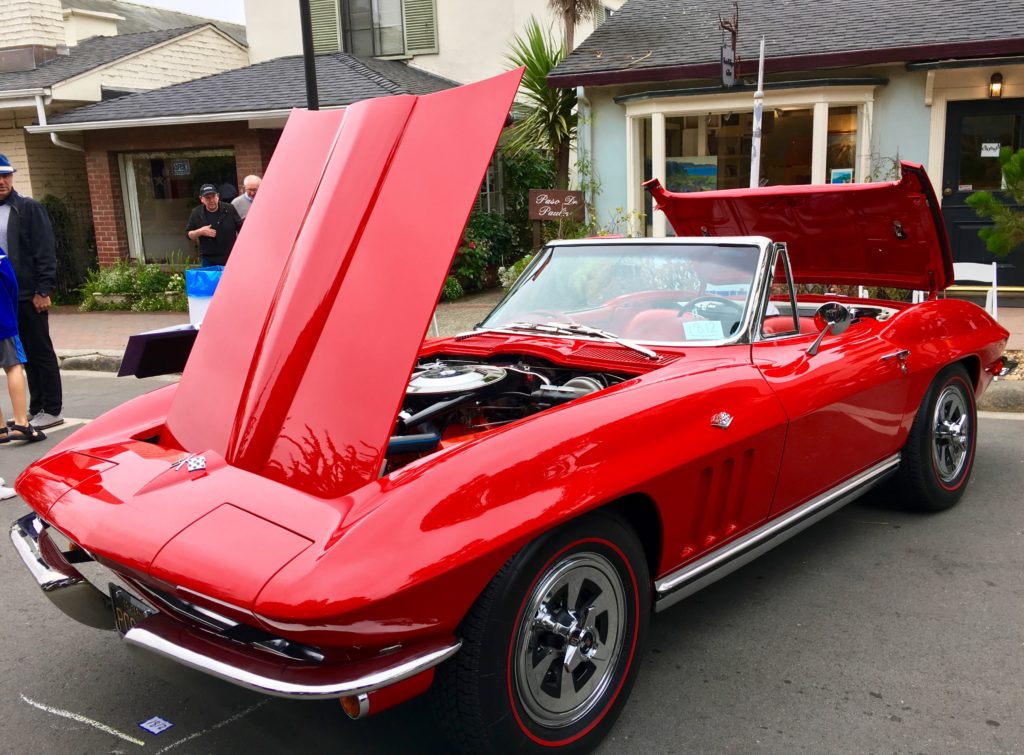 This is the newest large event founded by Doug and Genie Freedman.  Sixteen blocks of downtown is filled with collector cars including Luxury Cars, Muscle Cars, Hot Rods, and Sporting Cars.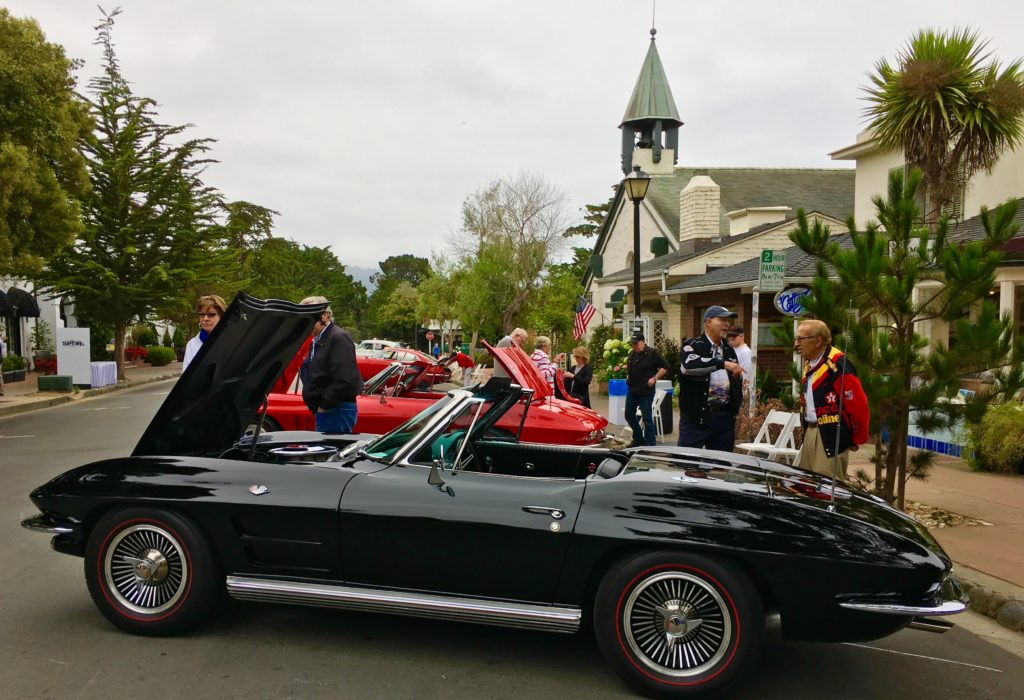 The spit and polish needed to prepare these automobiles for showing and judging is incredible!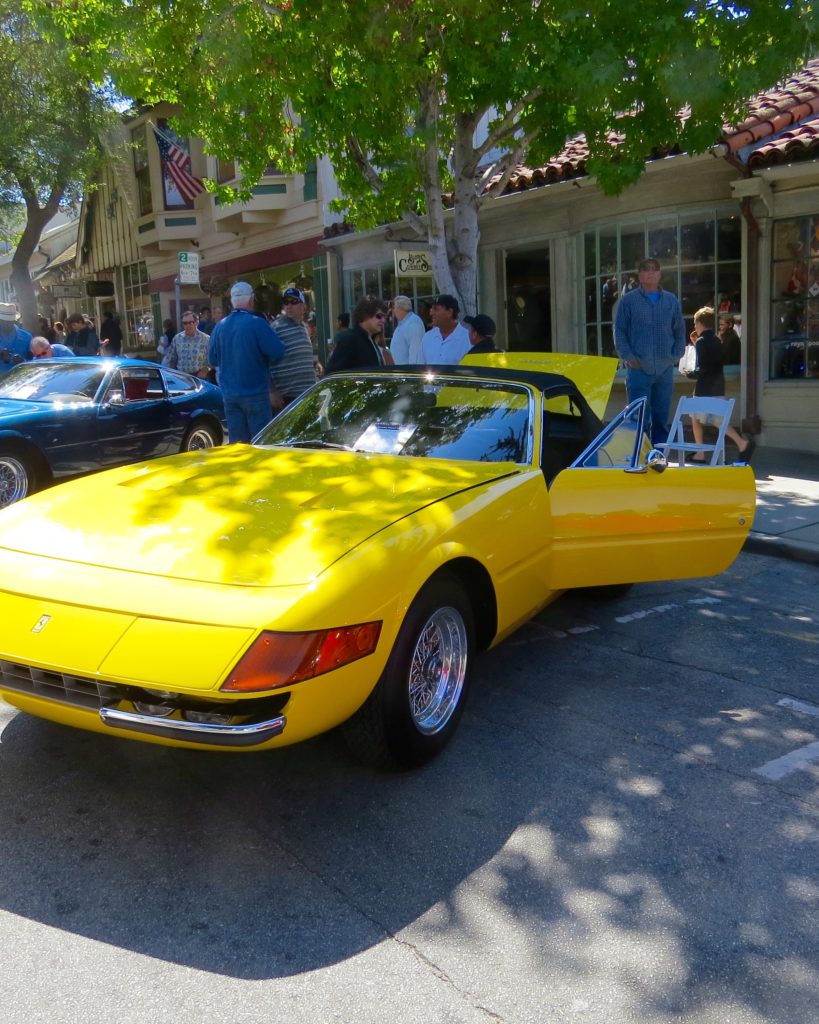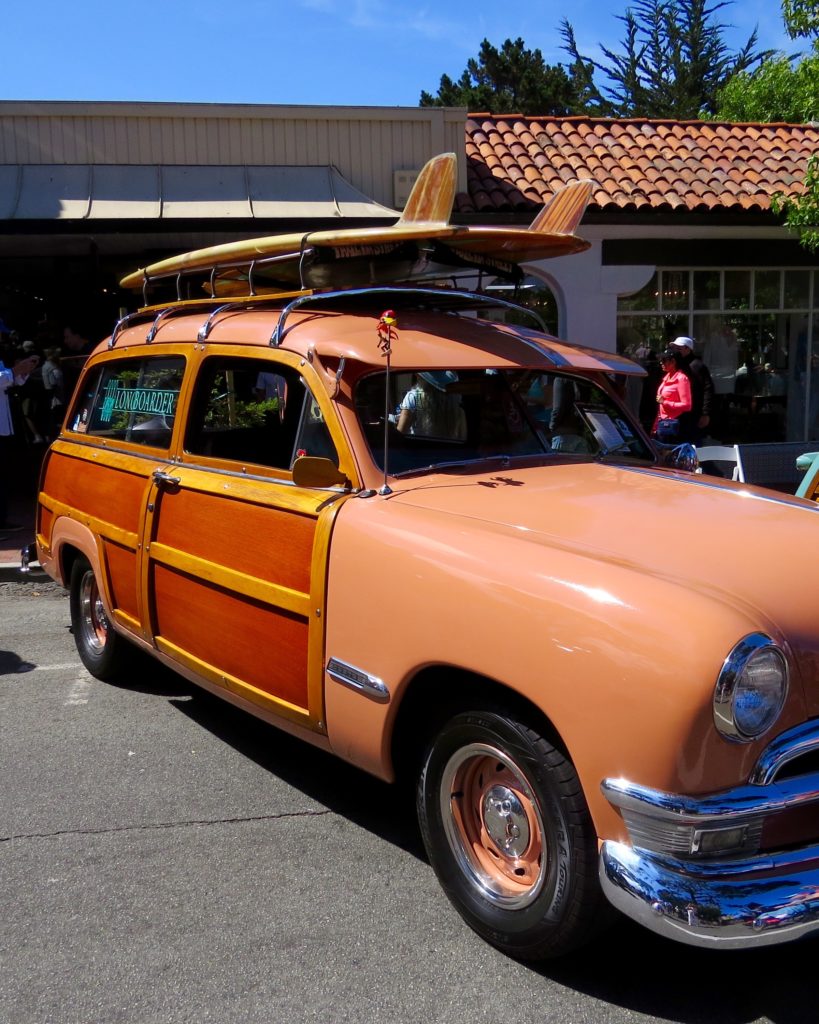 Tiffany will be on hand with beautiful trophies for the winners and, of course, those famous "blue boxes"! This impressive presentation is free to spectators and benefits the Carmel Foundation that provides a wide variety of services to local seniors.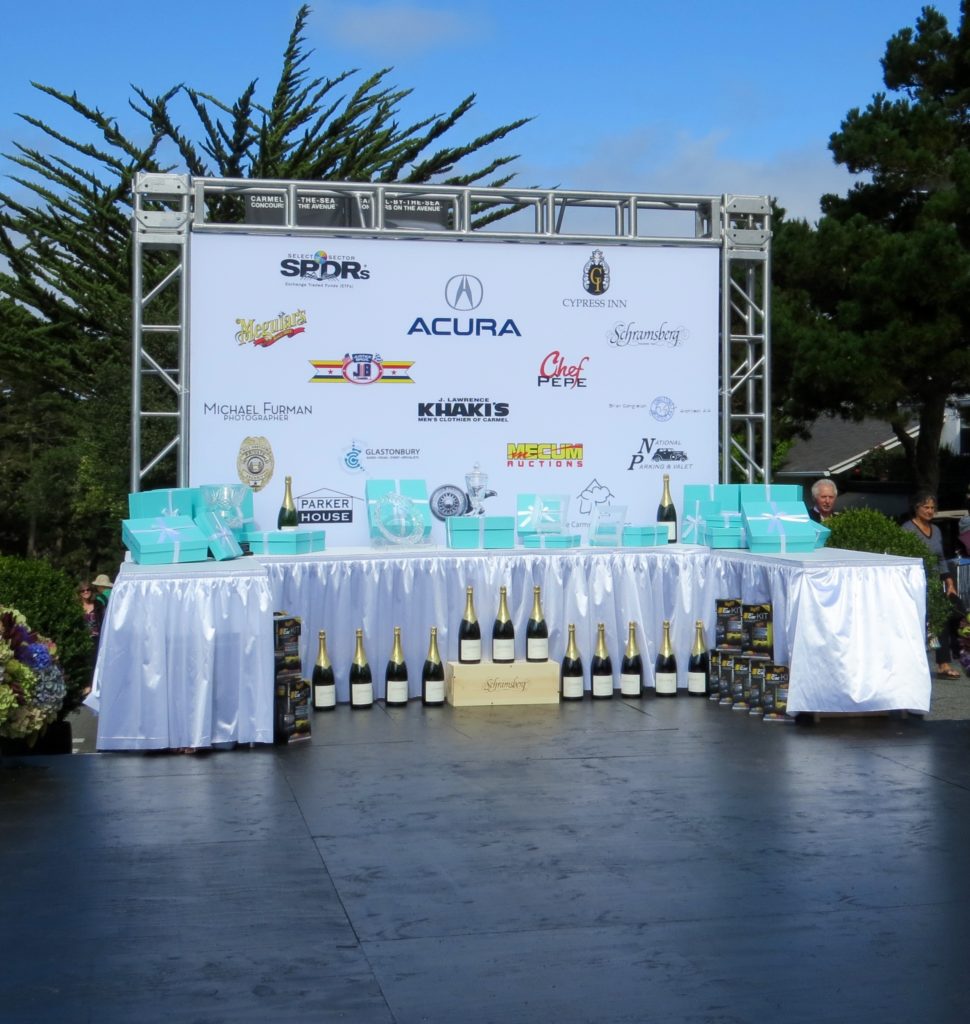 To add to the fun the merchants up and down Ocean Avenue have decorated their show windows with displays that depict the car industry.  Be sure to check out our Alain Pinel Realtors window display at the NW corner of Ocean and Dolores.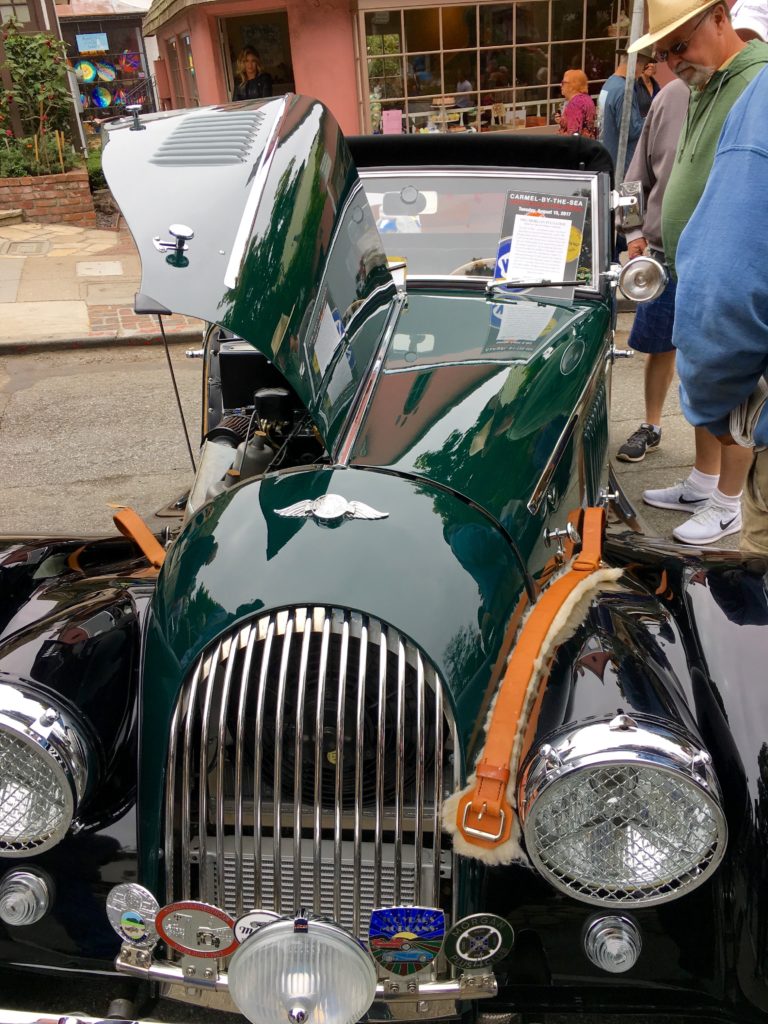 It's impossible to mention every event there are over 50.  There are the auctions, the car displays, auto road rallies, racing out at Laguna Seca, reunions of car clubs, Concours Italiano, and even Concours D'Lemons.  No matter what there is enjoyment and fun for all – so take your choice this week and the years to come.
If you are planning for next year,  The Concours D'Elegance will take place on the 4th Sunday August 26th and Car Week activities running from August 20-26th.
And if you fall in love with the Monterey Peninsula while you're here and would like to find your Dream Home, give me a call!