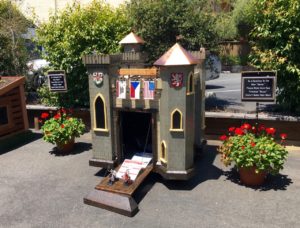 Carmel Canine Cottages Competition August 13th-16th at Alain Pinel Realtors 10-4pm in Carmel on Junipero between 5th & 6th          Benefit for the SPCA
I know many of us as young girls dreamed of meeting a knight in shining armor (or maybe even being a damsel in distress) and being whisked away to his castle on horseback – do you think our doggie friends have similar dreams?  During "Car Week" which is just beginning Alain Pinel Realtors decided to do something different.  Local architects, designers, and builders were invited to imagine and create "Canine Cottages" in different architectural designs pairing our love of both homes and our pets.
These "doghouse masterpieces" are being auctioned off at Alain Pinel Realtors through Tuesday August 16th via a Silent Auction manned by SPCA volunteers.  All monies collected go to the SPCA to help fund their efforts in caring for animals and currently they are very busy attending to animals misplaced by the Big Sur fire keeping them fed and safe and providing homes.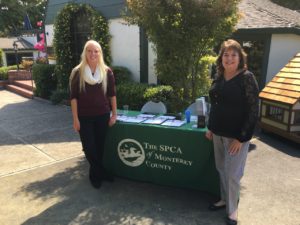 Today's young women aren't into fairytales so much so perhaps a more modern theme would work for today's modern pooch!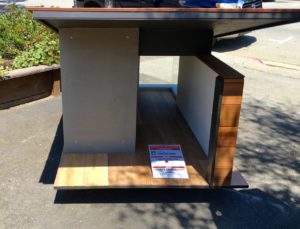 You can bid on these Canine Cottages from 10am-4:00pm from Saturday August 13th – Tuesday August 16th.  Then on Tuesday from 4:00pm-7:00pm there will be a grand reception at Alain Pinel Realtors  where the Best of Show will be awarded and the results of the Silent Auction will be announced.  Don't miss this event of the Season! Entry fee is $50 ~ all proceeds benefit the SPCA.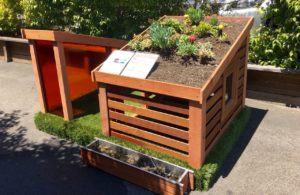 Then for the thoroughly modern and politically correct pooch we have the Green/Smart home complete with a natural roof and fountain.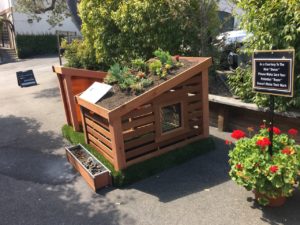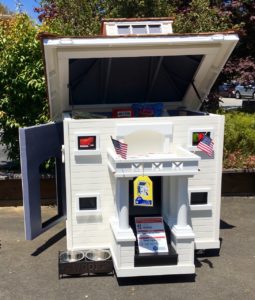 Our Monterey Peninsula is filled with history and historic homes and this next doggie abode has a history of its own.  It is a colonial design and patterned off a real historic home in Pacific Grove on Central Avenue that was remodeled by Bakker Construction.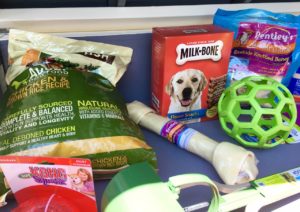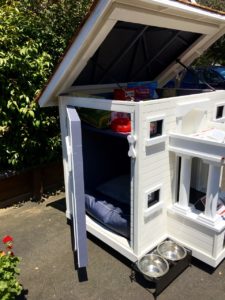 Ok, I guess you are all wondering which is my favorite? What can I say, I'm a "fairytale/castle girl"!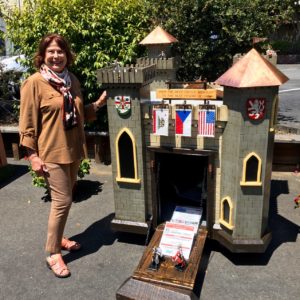 Don't miss this wonderful opportunity to help the SPCA and have fun at our grand reception!  Tickets available at our offices or online.
And, if you should need a home yourself?  Call me!
Susan Clark, Alain Pinel Realtors 831-320-6801