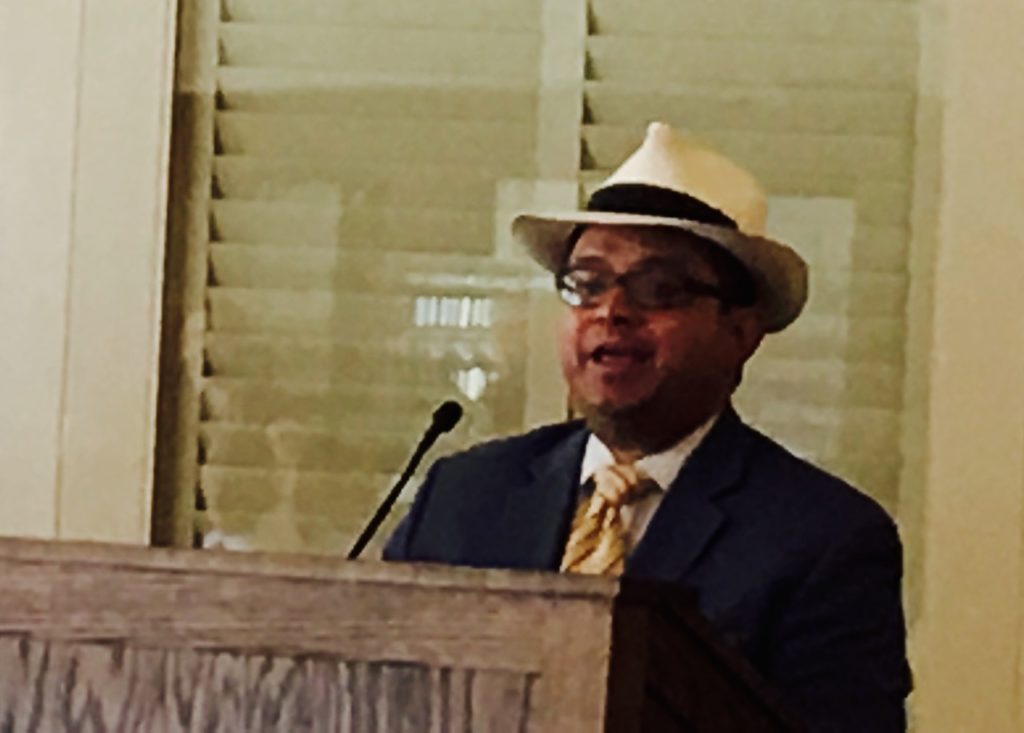 "Meet Our Elected Officials"
The Women's Council of Realtors Monterey Peninsula kicked off it's first meeting of 2017 with an exciting panel of elected officials including a mayor, council members, and a Monterey County Supervisor.  The well attended meeting took place at the Corral de Tierra Country Club and was chaired by Carol Duncan, the WCR Monterey Peninsula 2017 President.  Scott Dick, the MCAR Government Affairs Chair led the panel discussion.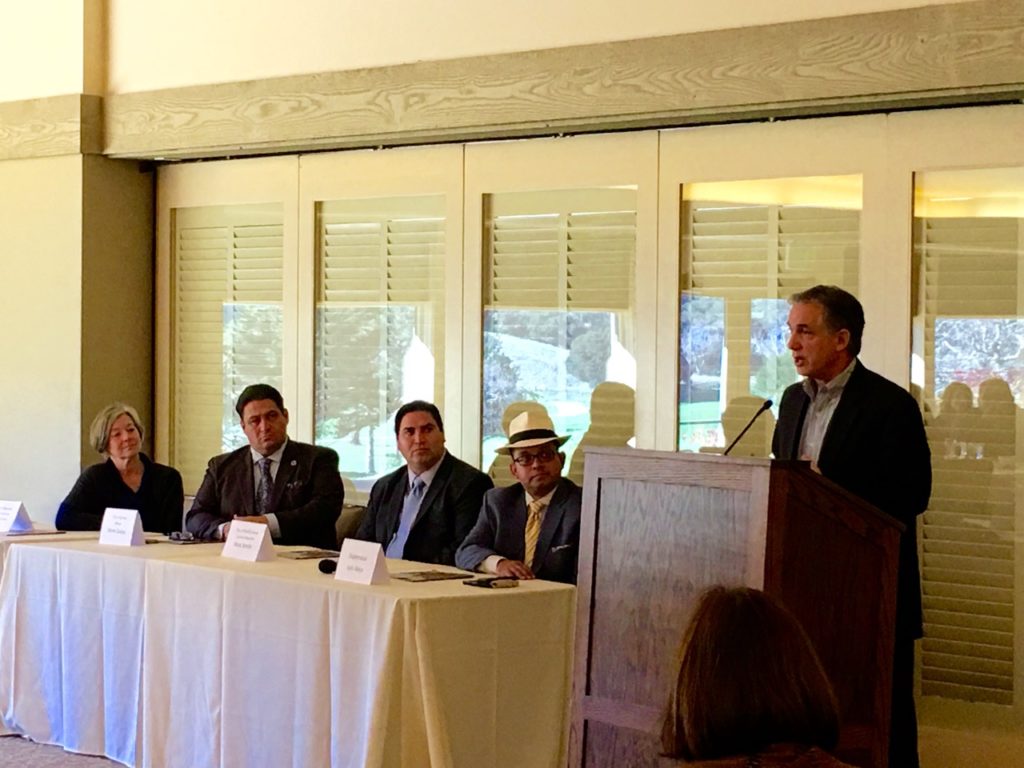 The panel included left to right, Cynthia Garfield, Pacific Grove Council member; Mayor Steve Dallas of Carmel; Nick Smith, Pacific Grove Council member; Luis Alejo, Monterey County Supervisor; and Dan Albert, Monterey Council member (standing).  Each panelist gave a short talk on the concerns they were dealing with in their cities which was followed by a lively question and answer session. All panelists encouraged everyone to get involved in their communities and spoke how critical it was that realtors be engaged and involved in our cities.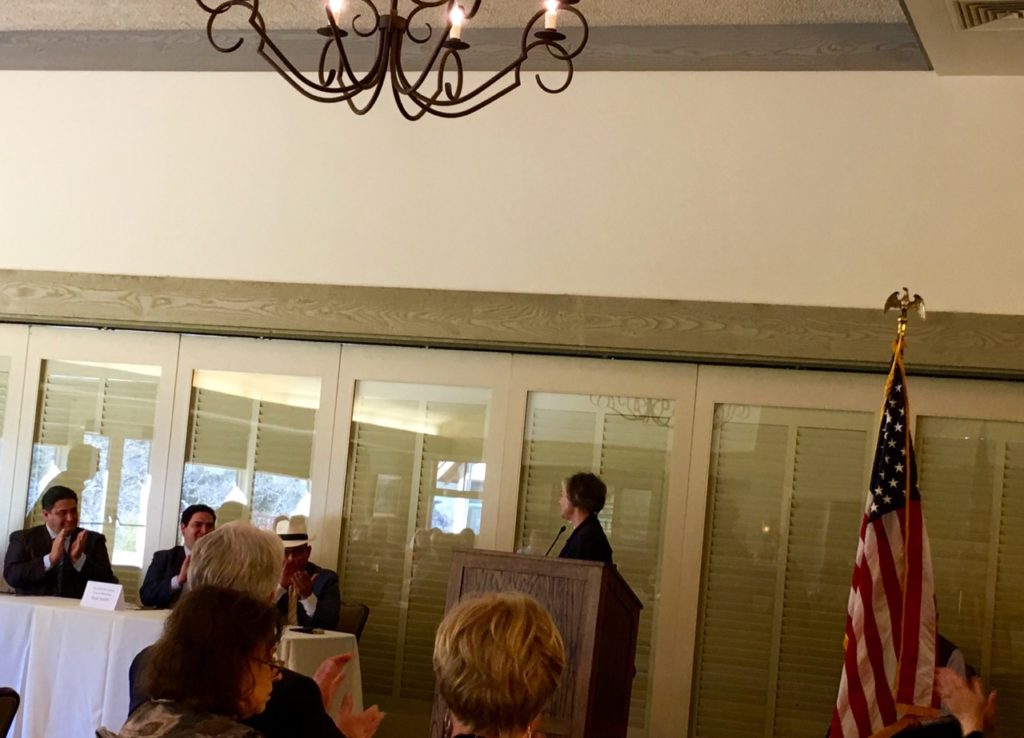 The Women's Council of Realtors is a national organization with the following mission statement:
"We are a network of successful REALTORS®, advancing women
as professionals and leaders in business, the industry and the communities we serve."
WCR was founded in 1938 and has grown to 12,500 members with 252 local networks all over the country.  It was my honor to be the Charter President of our Monterey Peninsula network which began in October 2001.  Since then we have had many great realtor leaders who have grown the organization into an amazing network that brings education, leadership skills and camaraderie to its members.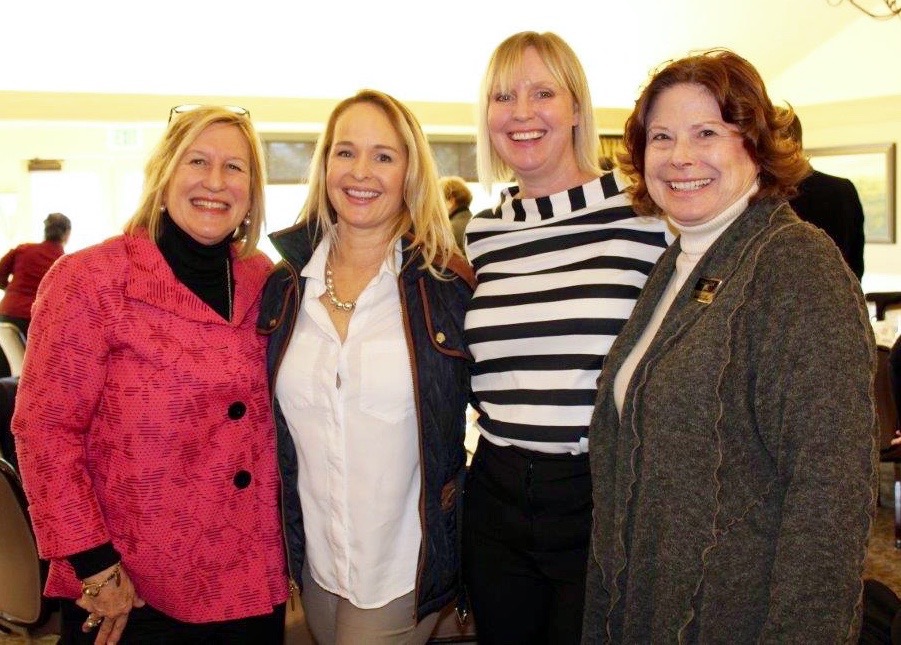 We also hold fundraisers and donate to local charities.  Many of our presidents have gone on to serve as presidents of the Monterey County Association of Realtors and hold state and national positions.  If you are a local realtor and are not currently a member,  I can only ask, "Why not".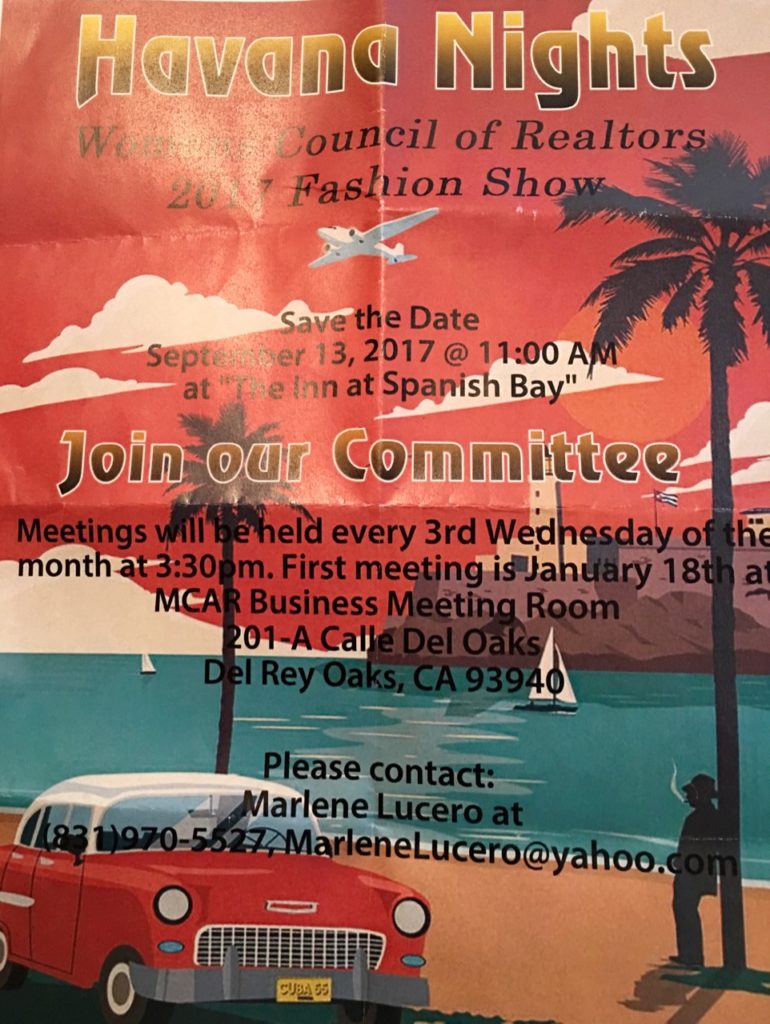 SAVE THE DATE  WCR Monterey Peninsula will hold its annual fundraiser September 13, 2017.  It will be one of our famous fashion shows with the theme of Havana Nights and will be a luncheon at Inn at Spanish Bay.  There are opportunities to be a sponsor or to donate a Silent Auction Item. (Sorry this poster is a bit crinkled but I hope you can get the idea).  It is going to be a HOT fashion show so don't miss out!
For more information about WCR or the fashion show give me a call or email me at sclark@apr.com.