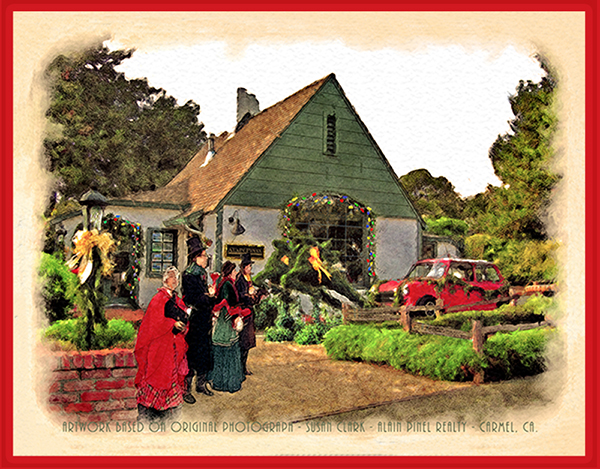 Carmel is always a very special place during the holidays with holiday lights and decorations putting on a grand show!  It's a time for good friends and family to gather to enjoy each others company, time to attend many of the special events in town, and an opportunity to just take a bit of time off work and perhaps slow down to enjoy all the natural beauty we are surrounded with everyday.
All my best wishes to you! 
However you celebrate this festive season, make it a good one!