Real Estate photography and the powerful Twilight Shot
Crespi 6SE Mountain View, Carmel-by-the-Sea
One of the most important things you can do to prepare your home for market is to have excellent photography created that will show off your home at its very best!  As an experienced realtor with 30+ years in real estate sales, I make sure I use the very best photographers in the area.  Experience has taught me that the photos of the listing – whether in print ads or on the intranet – are usually the prospective buyer's first introduction to the home.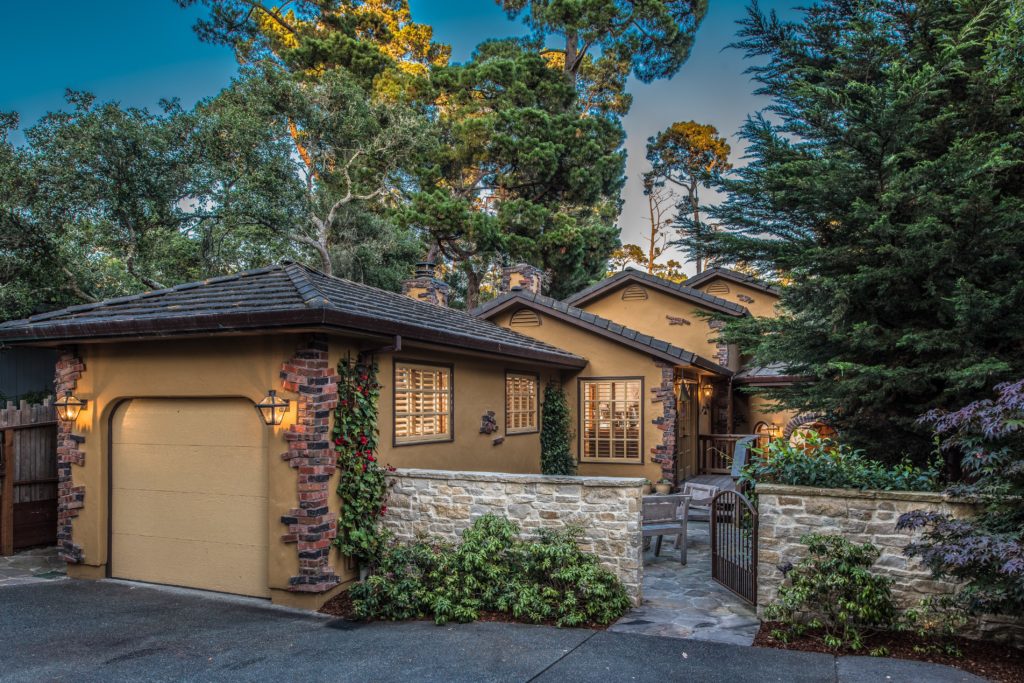 This recent photo shoot by Ron Bird proved to be a bit challenging, because of our "summer" weather in Carmel.  First appointment had to be cancelled, because we were socked in with marine layer and we kept trying and trying in the week that followed.  Once earlier we had a perfect day, but Ron wasn't available.  Finally it all came together!  What do you think?
The twilight shot with all the lights on is a powerful shot, because it makes an awesome impression and somehow stirs the viewers emotions as does a lit fire.  The combination of the house all lit up and the fire pit blazing is not only inviting but gets an emotional response from the viewer.
Which shot do you think is the one that will sell it?
For more information about preparing your home for sale, call me at 831-320-6801.  Susan Clark