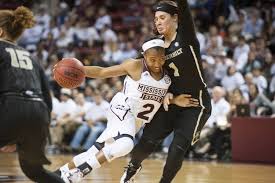 Before this past weekend gets too far in the rear view mirror it should be noted that the world of sports belonged to the ladies from Friday evening thru Sunday.  By the way, I consider any time after 5:00 on Friday afternoon to be the part of the weekend; a position I adopted years ago while sitting behind a desk in a coat and tie that needed to be discarded.  So while the men were still a day away from playing the semifinals of their basketball tournament and major league baseball would wait until Sunday for their opening day, the most amazing thing happened Friday evening in the women's semifinals of their collegiate basketball tournament.  Are you ready for this? Connecticut lost. Yep, a school that had won 111 consecutive games, almost always by huge margins, was defeated by Mississippi State on a last second basket.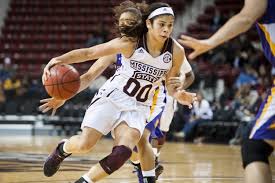 You had to see it to believe it and if the truth be told Connecticut was completely outplayed throughout and only a ridiculous referee's call near the end of the game kept Mississippi State from a more decisive victory. Unfortunately for them South Carolina won the Sunday final in a game far less entertaining, but while they would rather have the title, history will record that the Mississippi State ladies did the unthinkable and did it well.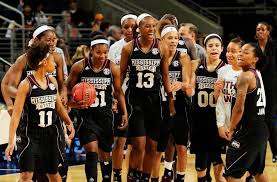 Then came Sunday and more excitement in women's sports. The setting was the final round of the first major of the year in ladies professional golf. It was played in Palm Springs at a tournament started by Dinah Shore, who didn't even play golf but sure enjoyed watching it.
A twenty two year old American named Lexi Thompson had a three shot lead on the field as she headed down the back nine toward her second victory in this tournament when the damndest thing happened. She was assessed a four shot penalty for failing to replace her ball on the green in the same spot where she had marked it on a previous hole. She missed doing that by the slightest of margins, and it was clear it was unintentional, but indeed she had done it. But here is the kicker; that mistake happened not on Sunday but during Saturday's round and was not reported until Sunday. As if that wasn't bad enough, the mistake was reported by someone sitting in front of a television set who then emailed the course and got the officials' attention and they took it from there.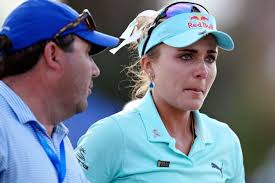 The failure to replace her ball correctly cost her two strokes and two more were added because she signed an incorrect scorecard on Saturday because nobody was aware of the infraction at that time. All mandated by the rules of golf, and all quite stupid. If golf is going to allow people at home to influence the outcome of tournaments at least they could require the infraction to be reported before the player signs her scorecard for that round, Saturday in this case.  Anyhow, what was done was done and those either watching in person or on television immediately proceeded to root like crazy for Thompson to overcome this situation and still win the thing.  And she almost did by birding three of the last five holes to get into a playoff, but in the end she fell short. Nevertheless it was all compelling to watch and capped a weekend that belonged to the ladies in the world of sport.